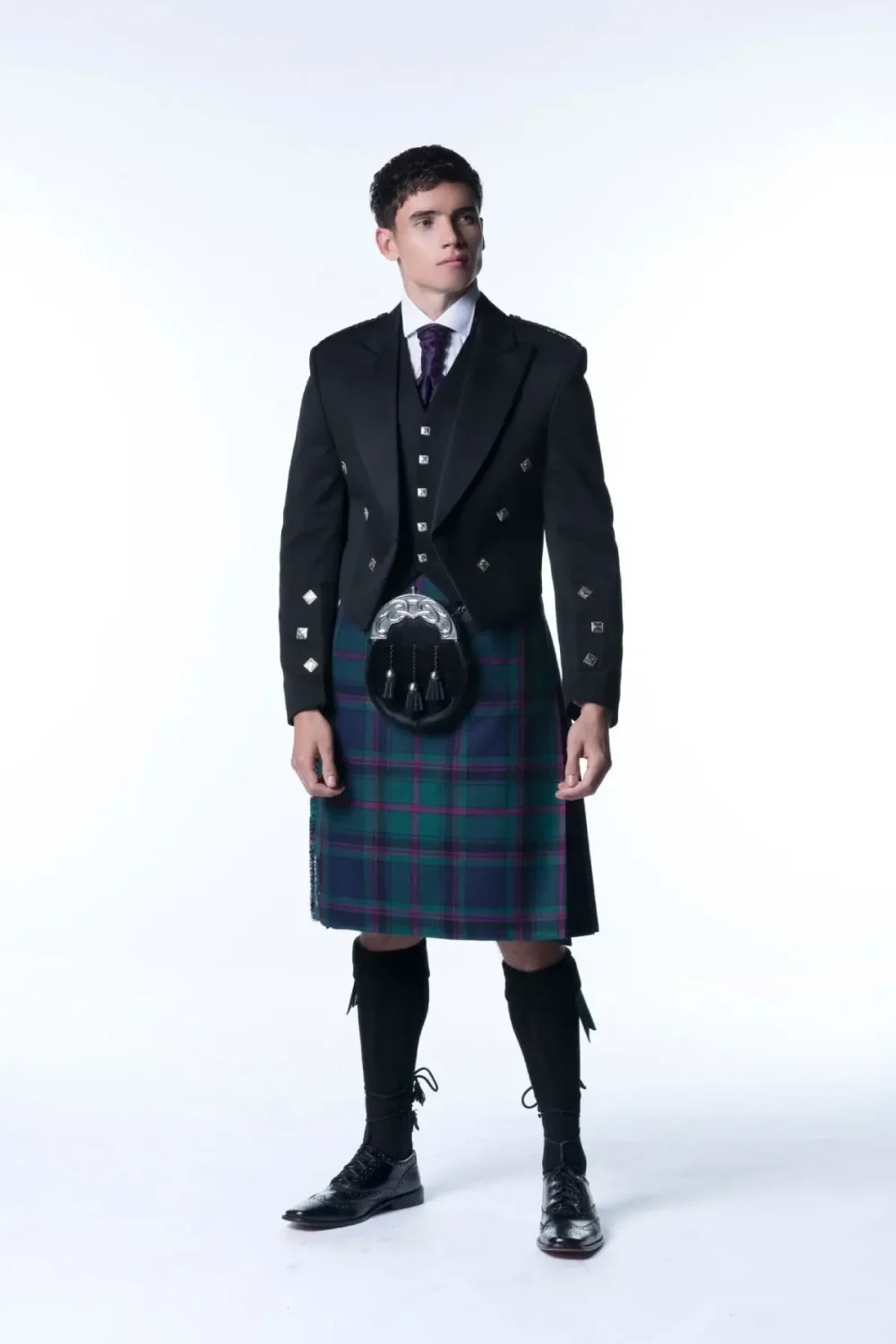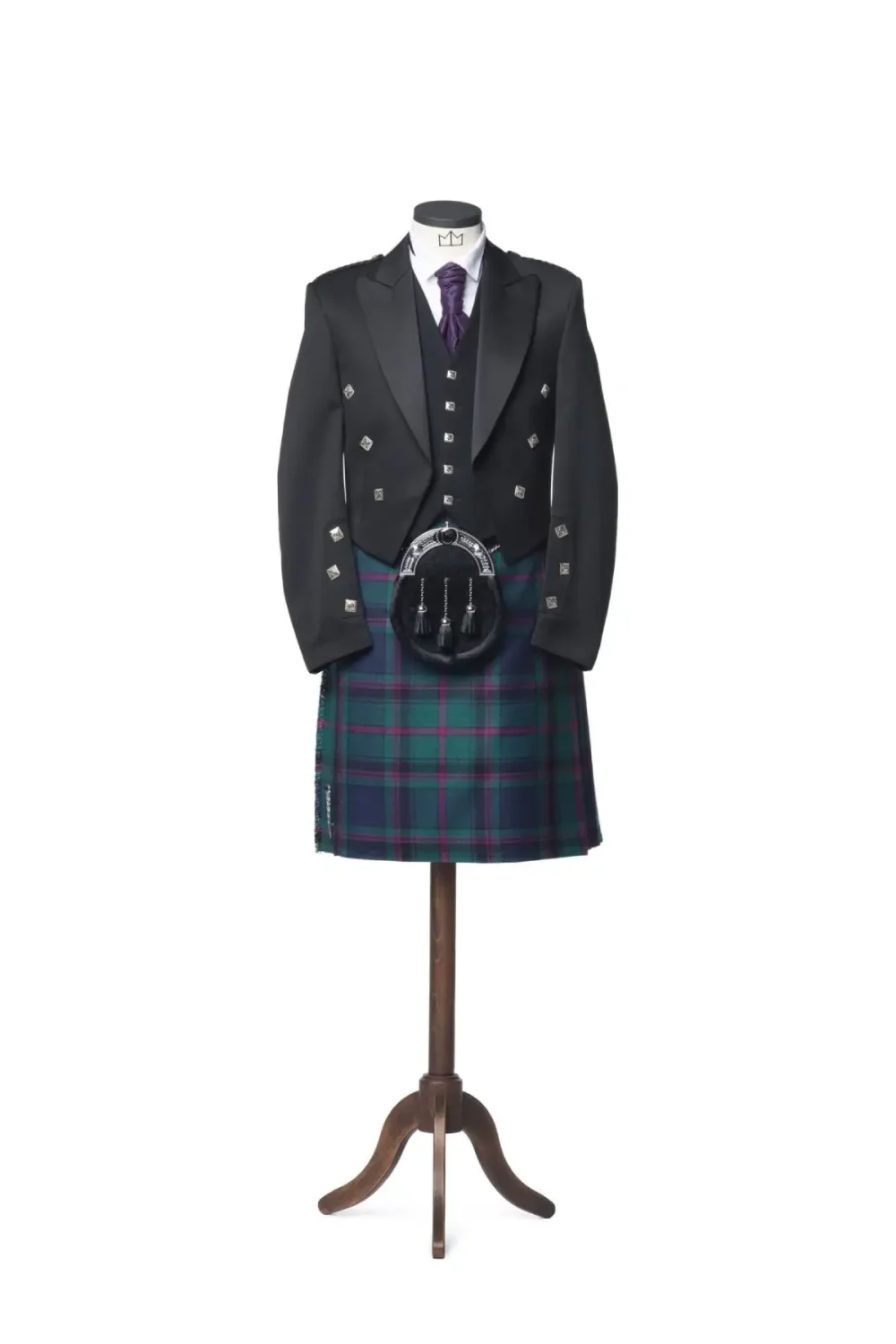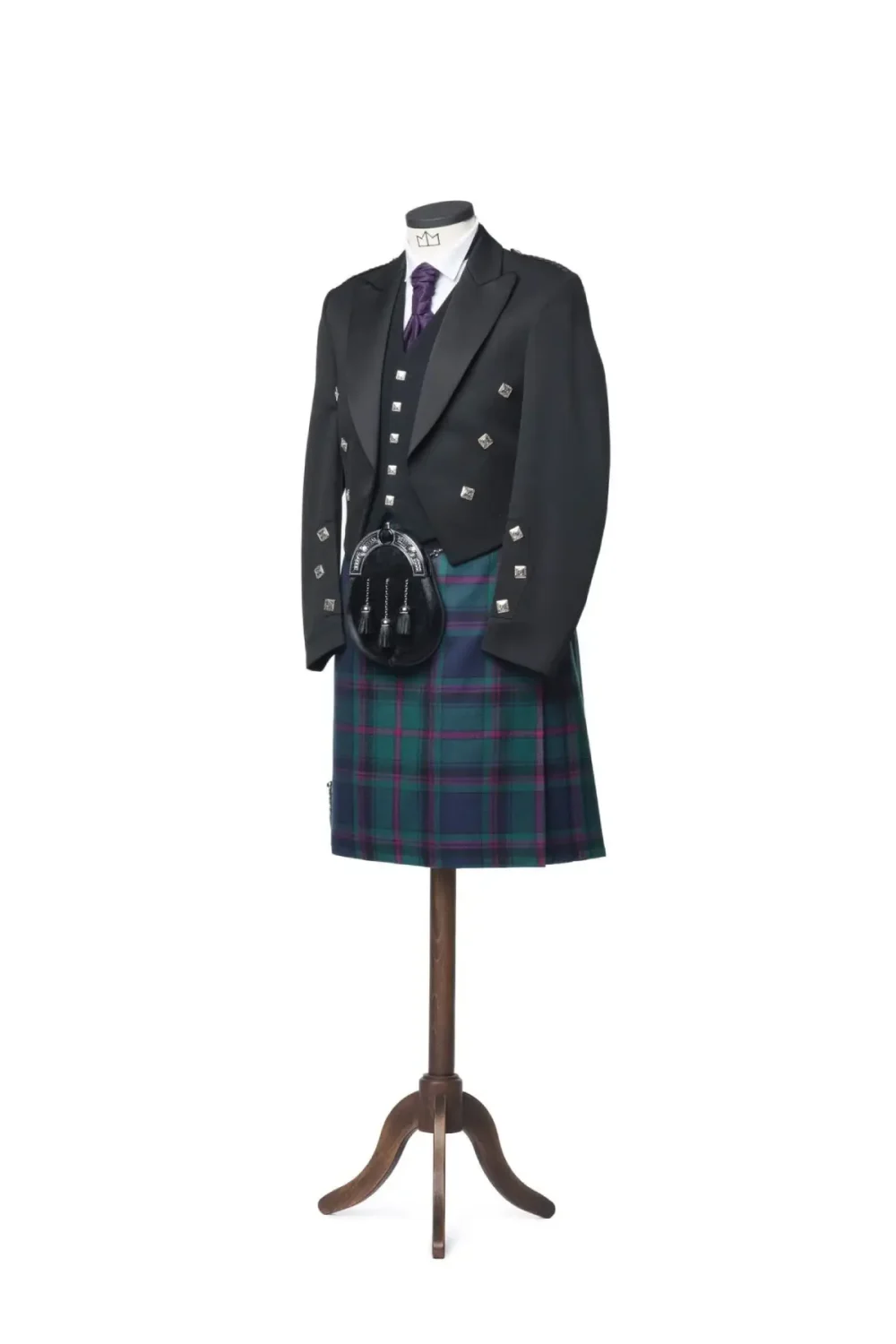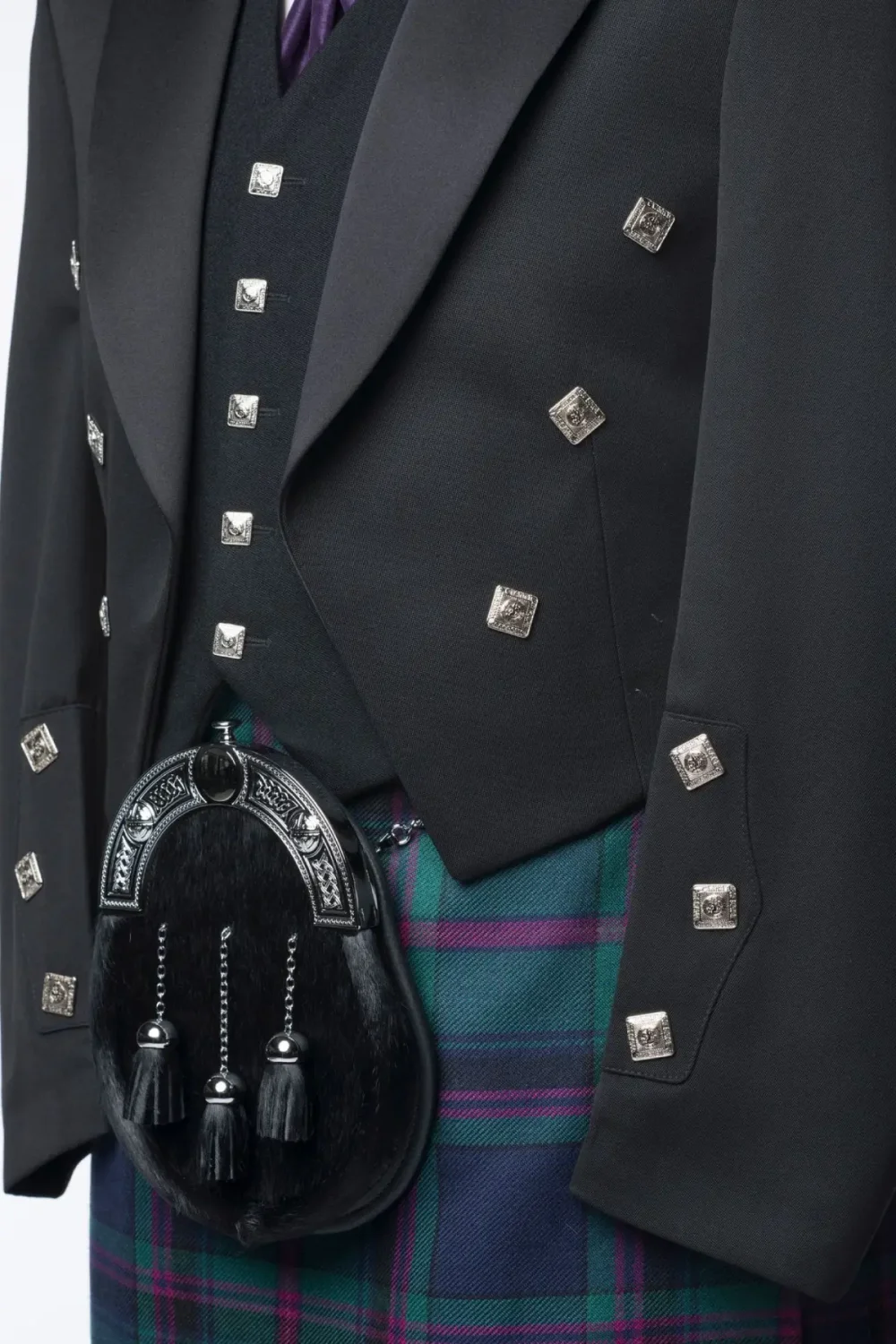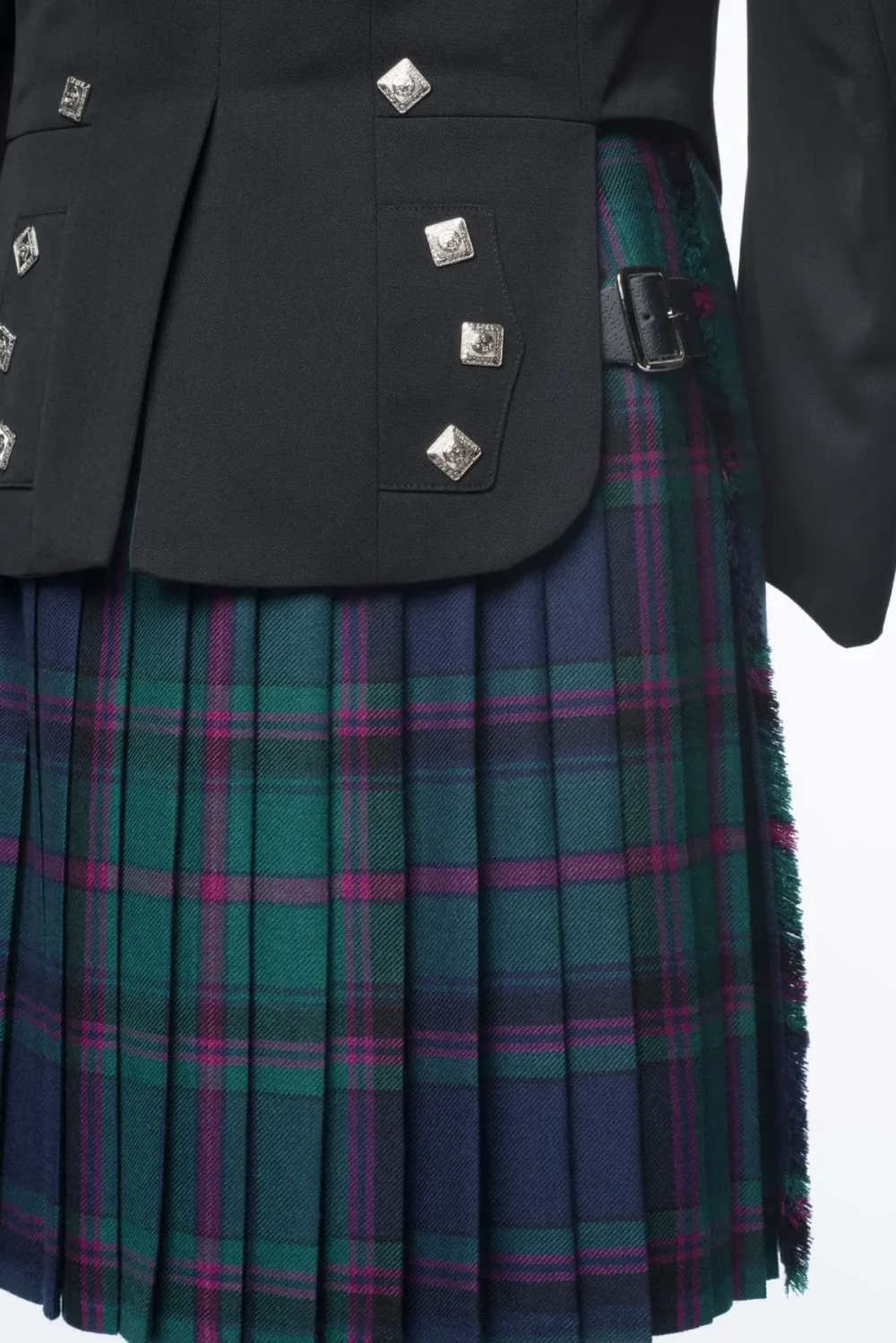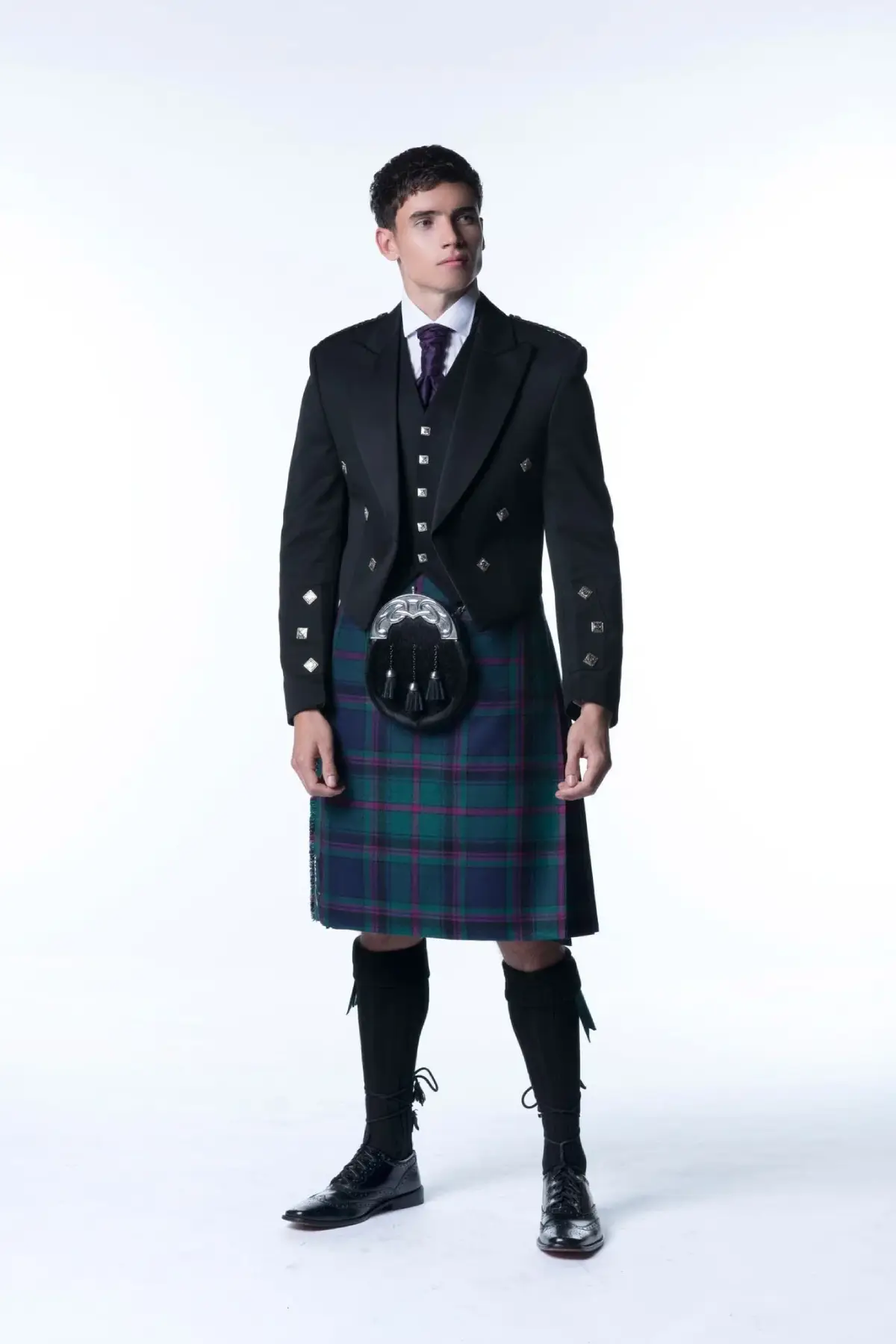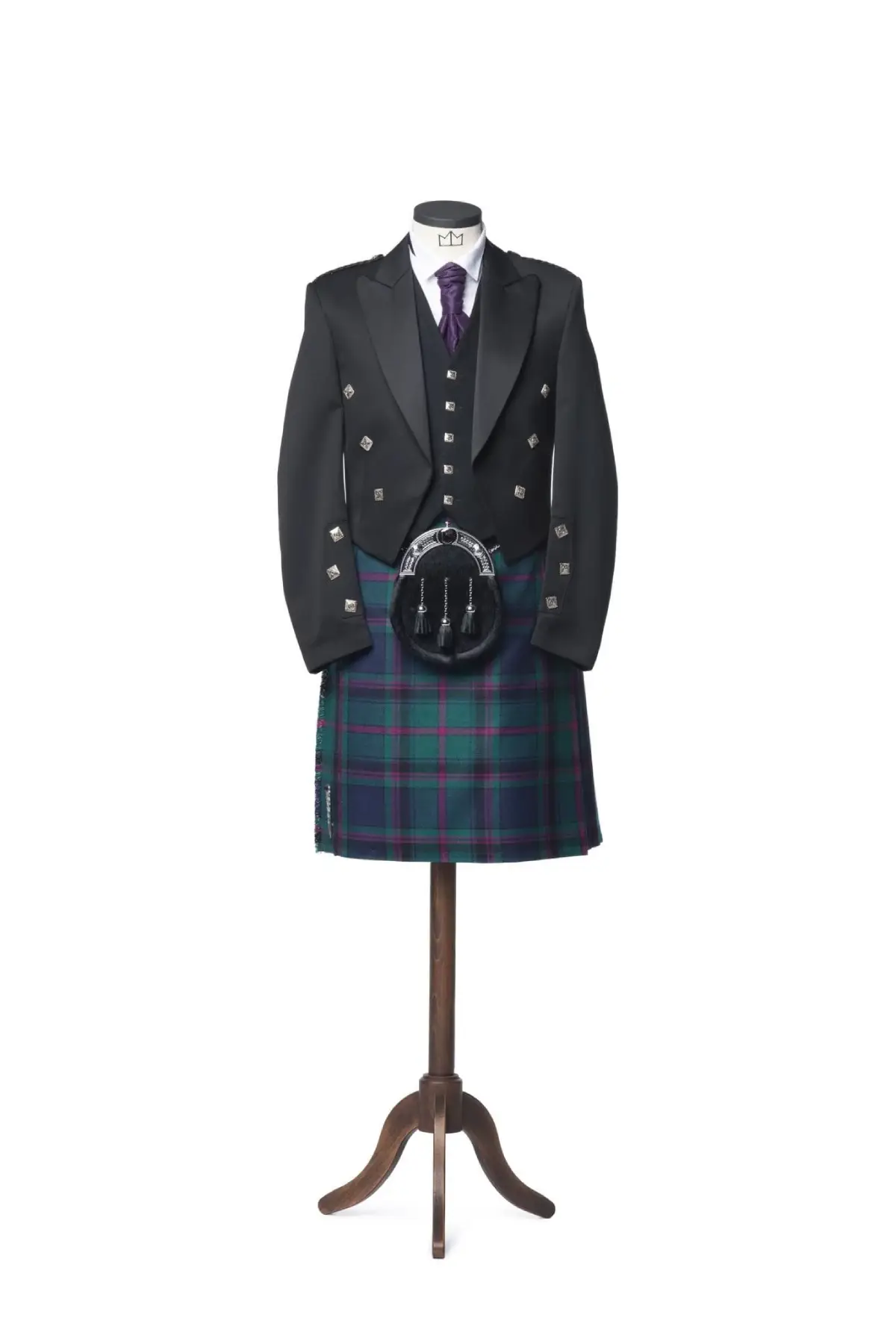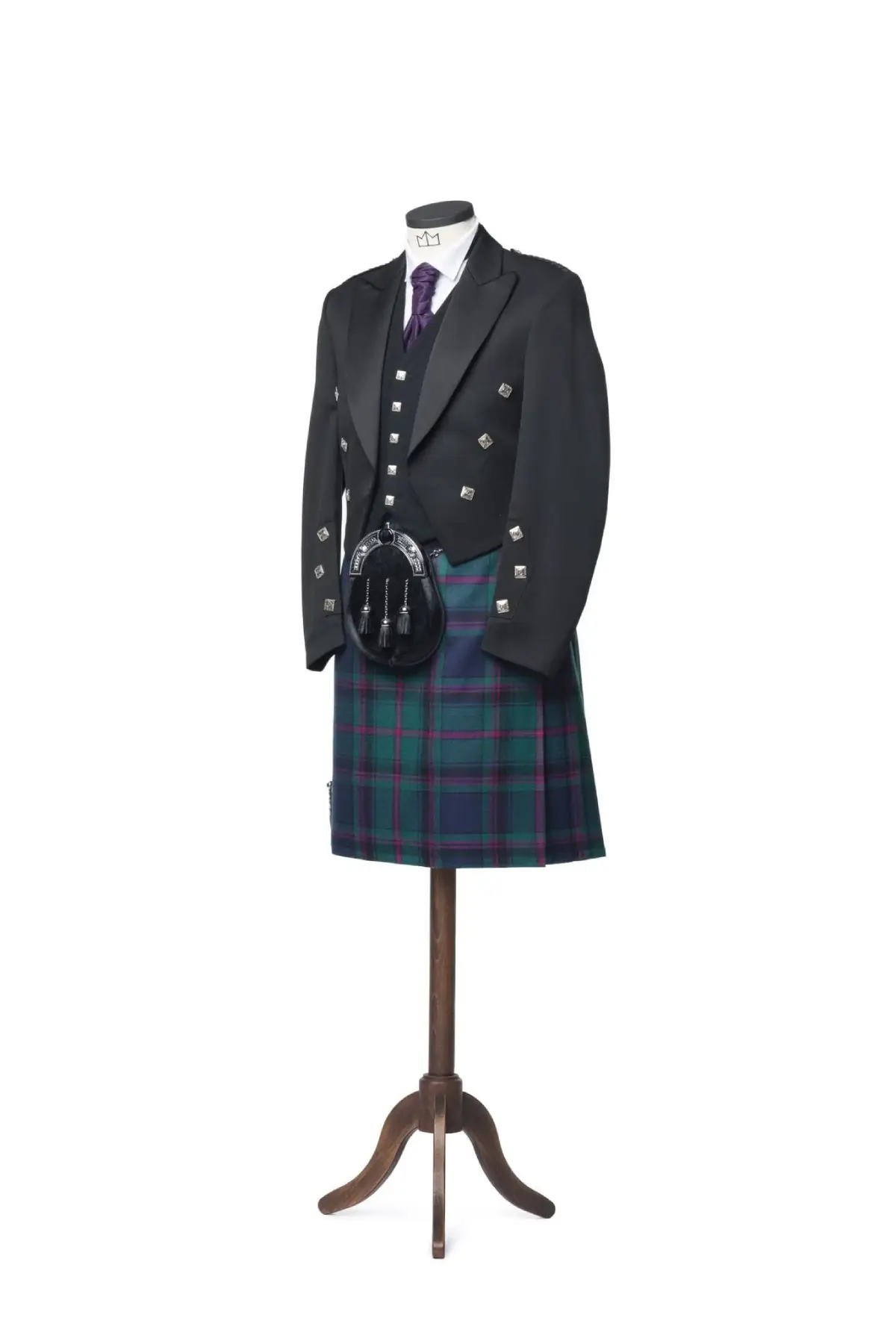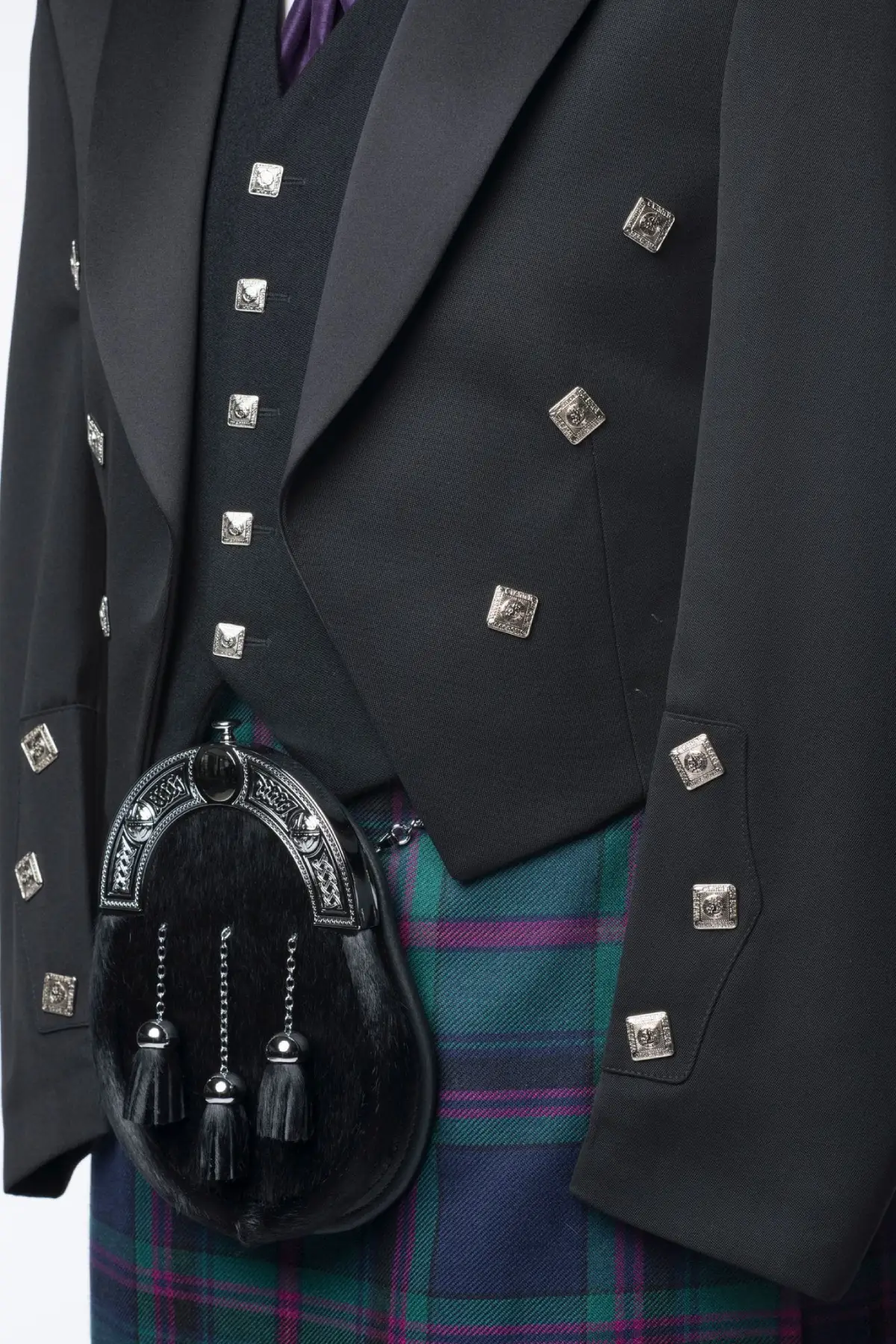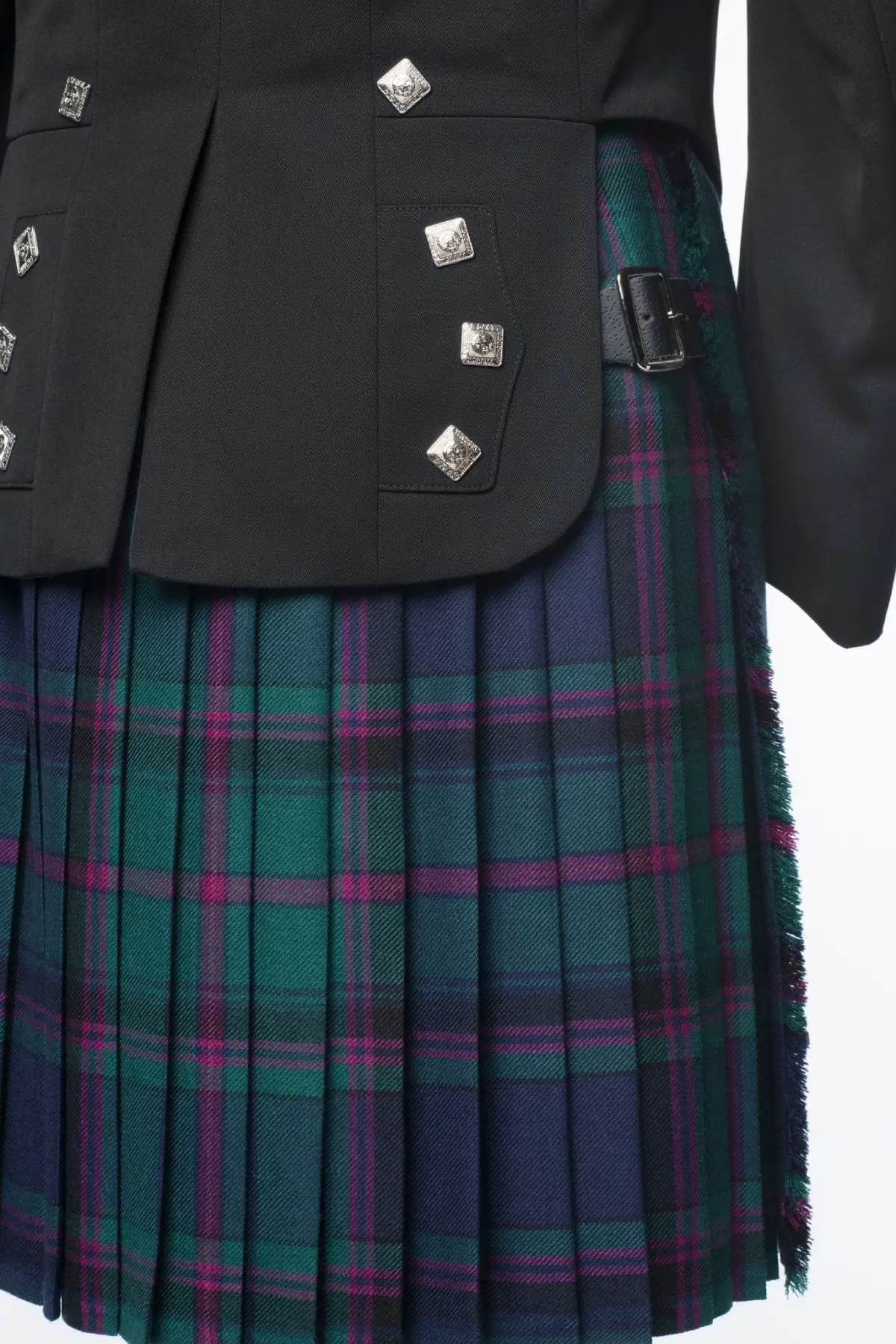 Prince Charlie Kilt Outfit with 5 Button Waistcoat
$649.99
Indulge in the epitome of sartorial excellence with our Prince Charlie Kilt Outfit. Meticulously crafted using the finest wool fabric, this ensemble ensures both comfort and durability. Each kilt is skillfully designed to honor the rich Scottish heritage, embracing centuries of traditional craftsmanship.
A Spectrum of Colors to Suit Your Taste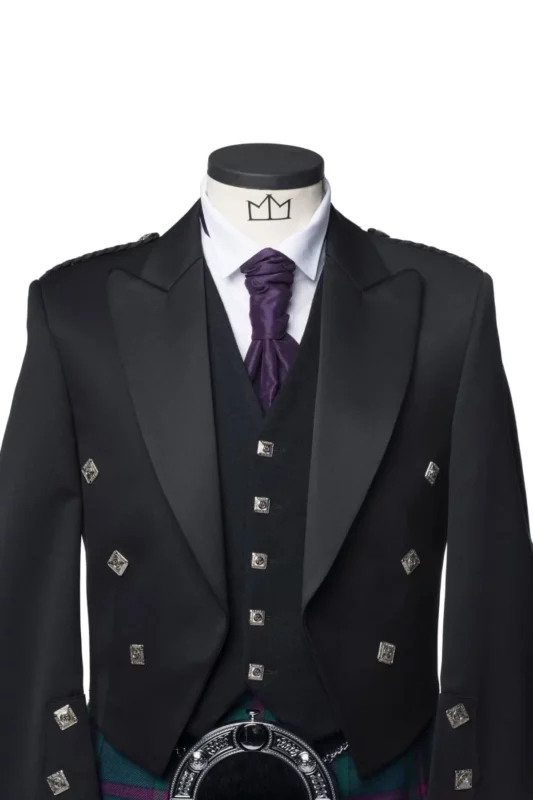 We understand that personal style is as unique as the individual, which is why our Prince Charlie Kilt Outfit is available in a wide array of captivating colors. Whether you prefer a classic black, a sophisticated navy, or a bold royal red, we have the perfect shade to match your preferences and make you stand out.
Discover Your Tartan: Unleash Your Clan's Legacy
Connect with your Scottish roots by choosing from our extensive selection of tartans. Our Prince Charlie Kilt Outfit allows you to showcase your clan's heritage or simply select a tartan that resonates with your spirit. With options ranging from timeless tartans to contemporary designs, find the perfect pattern that tells your story.
Exquisite 5 Button Waistcoat: A Touch of Refinement
The 5 Button Waistcoat included in this ensemble is a testament to our commitment to exceptional design. Meticulously handcrafted, it features a classic five-button front and a distinguished shawl collar. Every stitch is carefully placed to accentuate your silhouette and exude an air of sophistication.
Premium Quality and Enduring Appeal
Made with the finest materials and intricate detailing, our 5 Button Waistcoat guarantees both quality and longevity. It perfectly complements the Prince Charlie Kilt, enhancing your overall appearance and making you the epitome of refined style.
Experience Timeless Elegance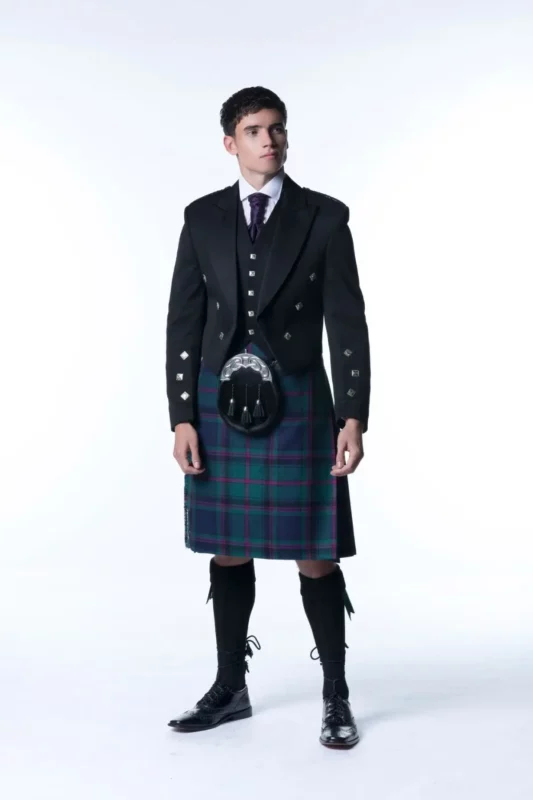 From formal events to ceremonial occasions, the Prince Charlie Kilt Outfit with 5 Button Waistcoat transcends fashion trends, ensuring you look impeccably dressed. Its timeless elegance and versatility allow you to make a lasting impression at weddings, ceilidhs, and other special gatherings.
Embrace Scottish Tradition with Confidence
The Prince Charlie Kilt Outfit is not just clothing; it's a symbol of Scottish heritage and pride. Each garment is crafted with utmost care, combining centuries of tradition with modern aesthetics. Wear it with confidence, knowing that you embody the spirit of Scotland wherever you go.
Order Your Prince Charlie Kilt Outfit with 5 Button Vest Today
Indulge in the best that Scottish tradition has to offer. Choose your color, select your tartan, and experience the unparalleled quality of our Prince Charlie Kilt Outfit with 5 Button Waistcoat. Elevate your style, honor your heritage, and capture the essence of timeless elegance. Unleash your inner Highlander and make a statement that will be remembered for generations to come.