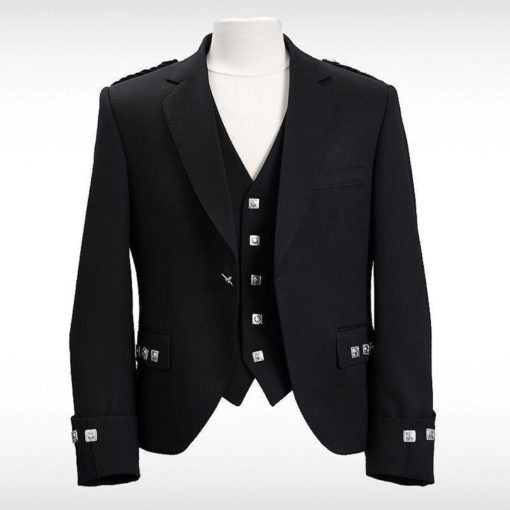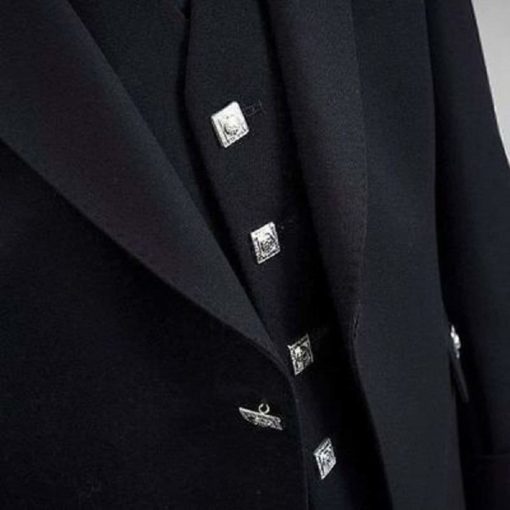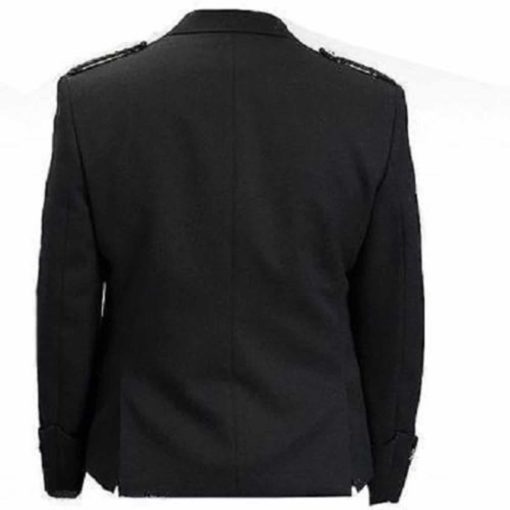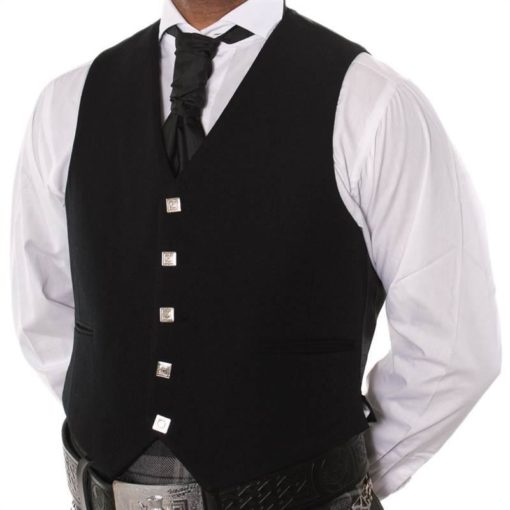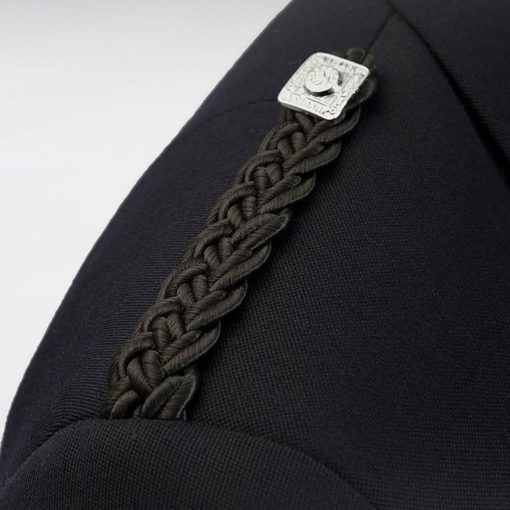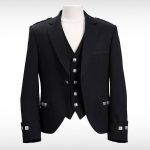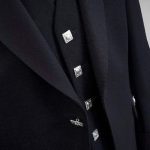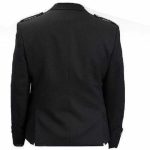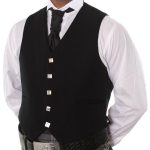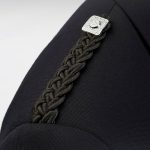 Argyle Jacket Jacket with 5 Button Vest Black
$350.00
Description
[row ] [col span="1/1″ ]
The Argyle Jacket and vest is manufacture with pure traditional touch and made up of vicuna wool 100%. It is most comfortable and soft which enhances the experience of wearing this jacket. It is used for both formal and semi formal occasion. Shinny lining is used to make this jacket look amazing.
On the front of the Jacket, there are two flap pockets with three decorated button on each.There is also on big thistle button for fastening the jacket. The silver thistle buttons are used on the Cuffs of the jacket too which matches the front decoration of the jacket. It is a custom jacket so manufactured as per the demand of the wearer. On the shoulder, there is a match used with matching silver thistle button.
Features
100% original Vicuna
Shinny Lining with Thistle buttons
5 Button Vest
Two Flap Pockets
Pure traditional style
Decorated Shoulders
Fully Custom Jacket
Front
The front of this Prince Charlie Jacket and vest is amazingly designed keeping the traditional touch on its place. There are two flap pockets on the front with three thistle button on each flap. And There are five buttons of the vest for fastening. There is a shinny lining used through out the jacket for modern touch.
The jacket is perfectly stitched and amazingly designed. There is great detailing and finishing in the work. Since, the Jacket is custom so everything in this Jacket is customizable.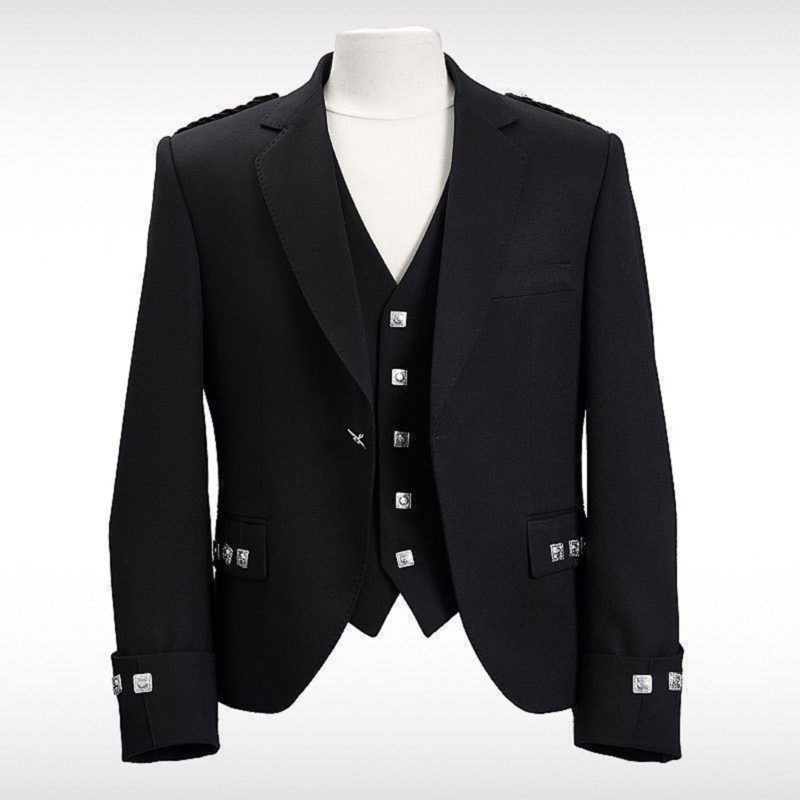 Shoulders and Sleeves
The shoulder of this jacket is amazingly designed and there is a button strap on each shoulder. The sleeves of the jacket are long as the traditional style and each sleeve has three thistle buttons matching the front designing of the jacket.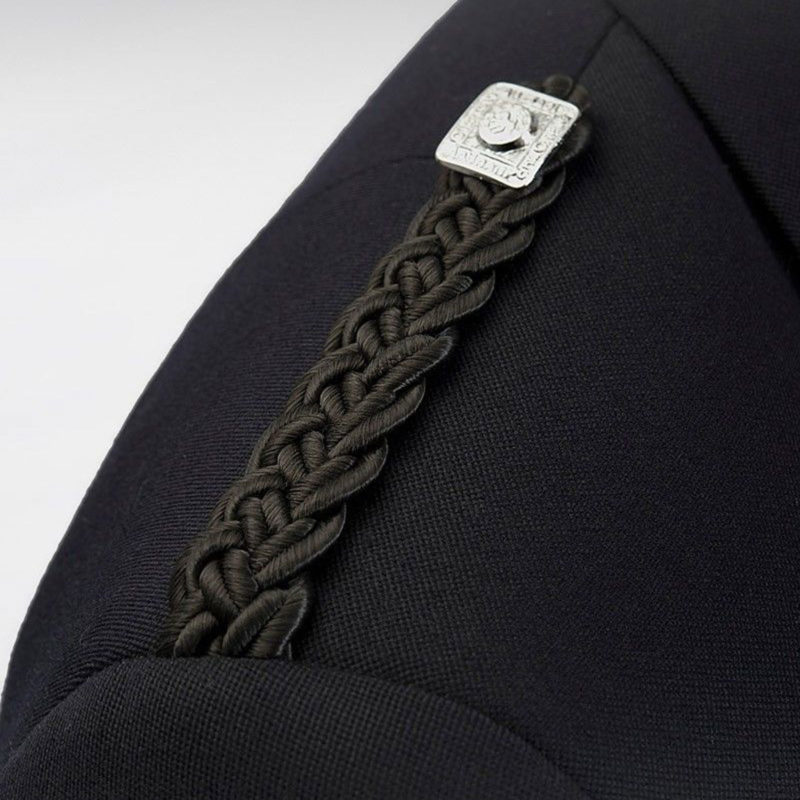 [/col] [/row]