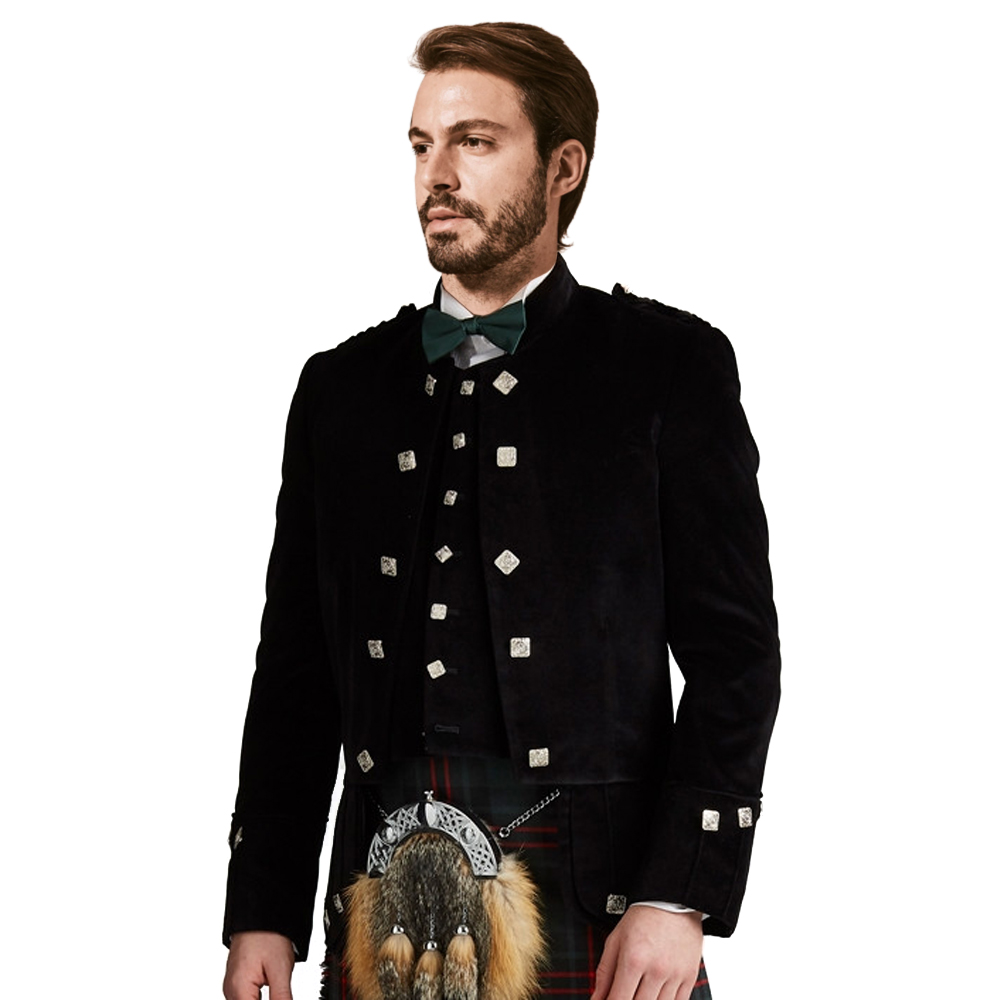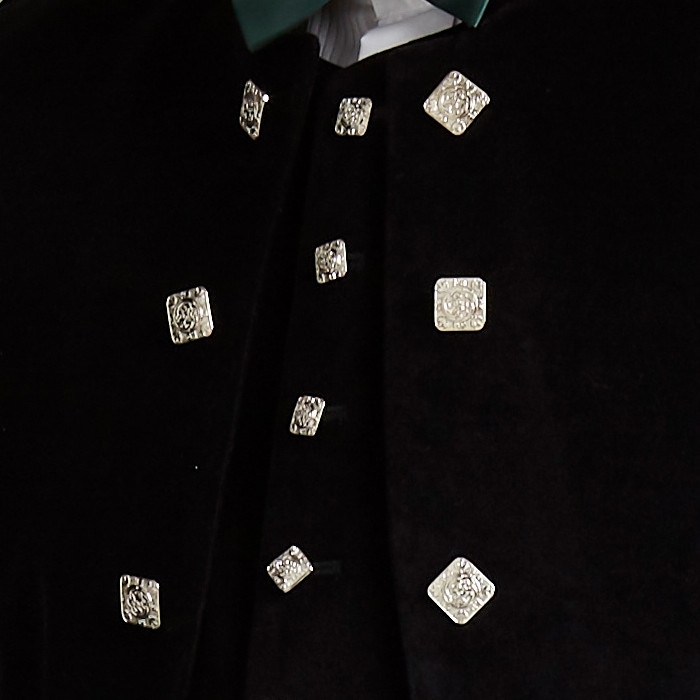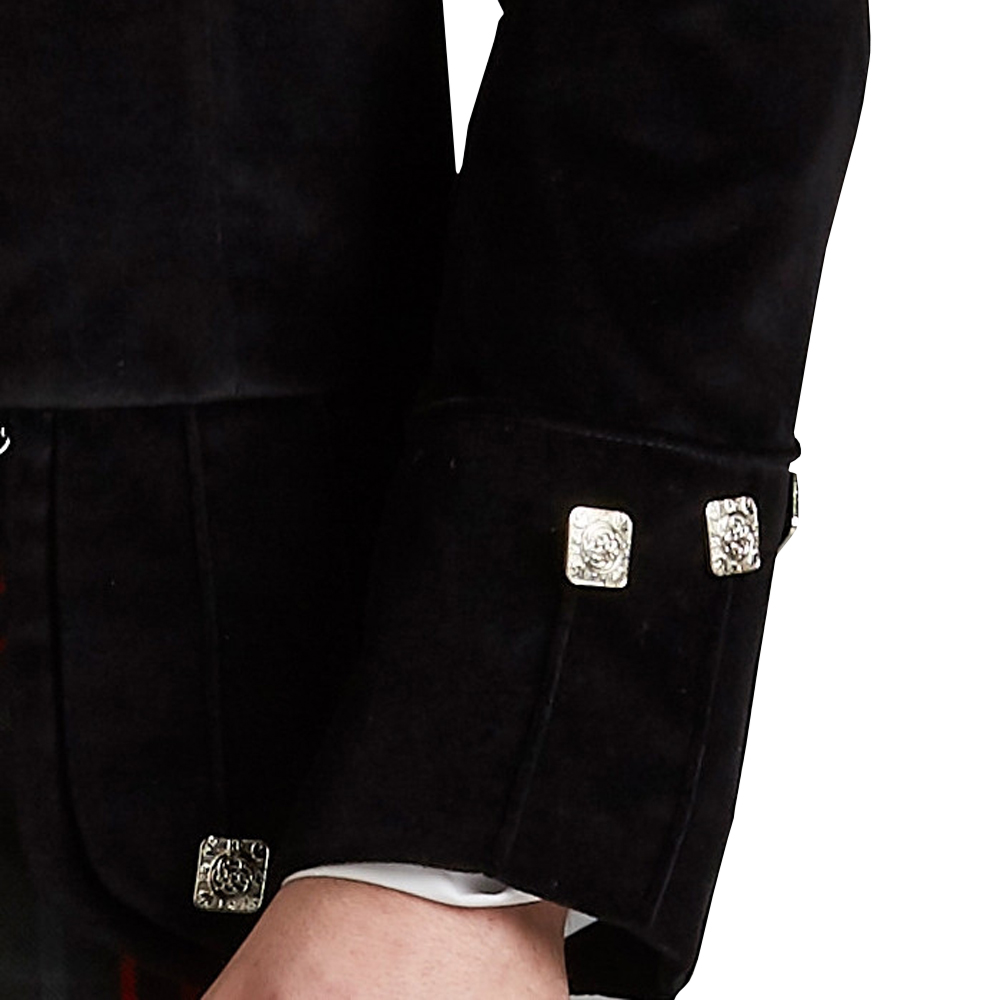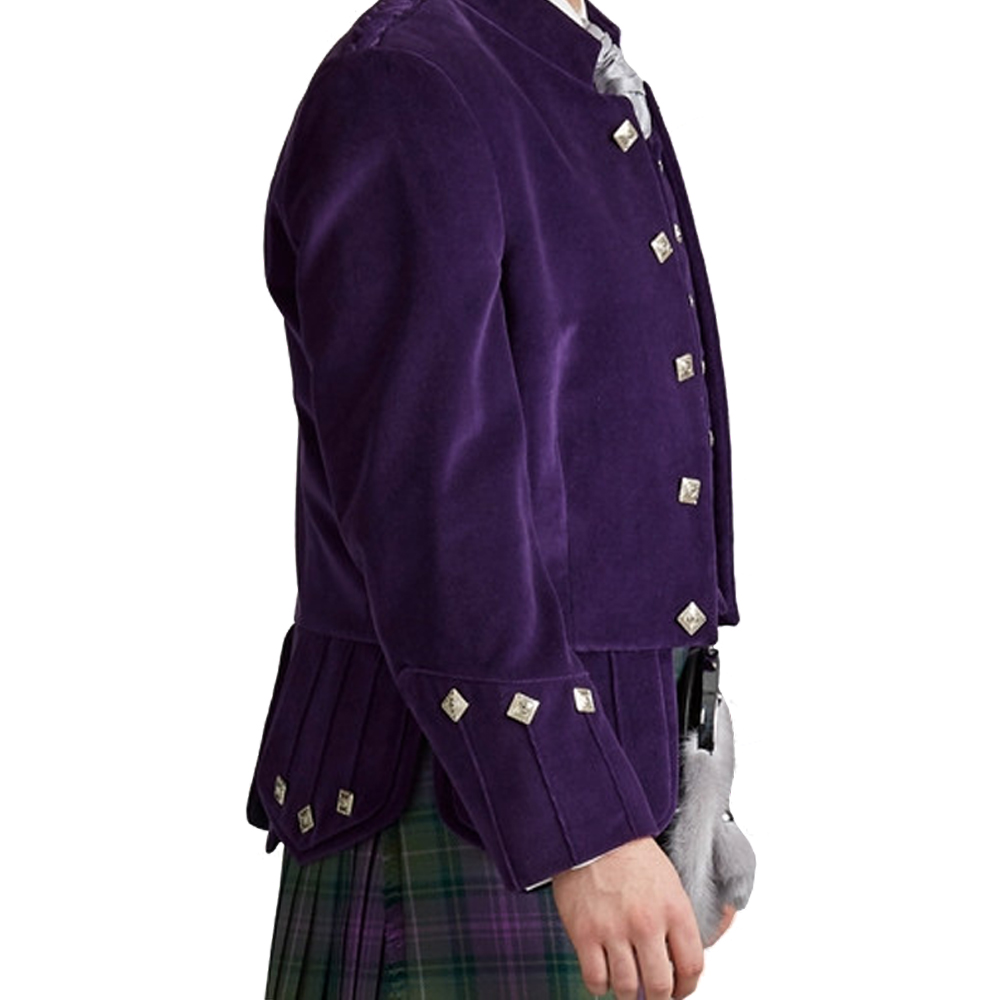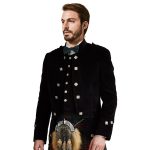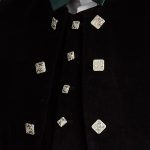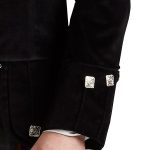 Sheriffmuir Velvet Kilt Jacket with 5 Buttons Vest
$265.00
Sheriffmuir Velvet Kilt Jacket is the traditional highland Jacket made up of premium quality velvet. It has short 2 inches collar like any traditional Sheriffmuir jacket has. This package comes with a 5 button vest too although you may contact us to order the Jacket only. It features stylish thistle buttons on either side of the jacket which can be used for fastening as well.
The cuffs of this jacket are braided in great detail along with stylish thistle buttons for decoration. This is a custom jacket so the size of the jackets depends on the customer. The vest has 5 fastening thistle buttons which match the jacket. There are two pockets on the vest for storing your vest.
Features
Sheriff Muir jacket [Fully Custom]
Made up of Premium Quality Velvet
Silver Thistle buttons for decoration and fastening
Stylish silk lining
Perfectly stitched and designed
Sheriffmuir Velvet Kilt Jacket and 5 Buttons Vest 
Now let's talk about the design of the Jacket which I have listed here for you. So head to the design of this Jacket and vest package.
Front
Let's first talk about the front of the Jacket. It is made up of Premium quality velvet. There are 8 silver thistle buttons used on the front for decoration and fastening purposes. There is pure silk lining used for further finishing.
Now let's talk about the vest, it has 5 fastening buttons on the front which match the button of the jacket. There are two pockets on the vest added for storing your stuff. It is a perfect fit vest that goes amazing with this Sheriff Muir Jacket. There is also a chrome chain (optional) added to the vest for giving it a royal touch.
Sleeves and Collar
The sleeves are of traditional style, there are three silver thistle buttons used on each Cuff matching the front of this Jacket. Talking about the Collar of the jacket, it is simple 2 inches (or as per the customer's choice) and of the same traditional style.