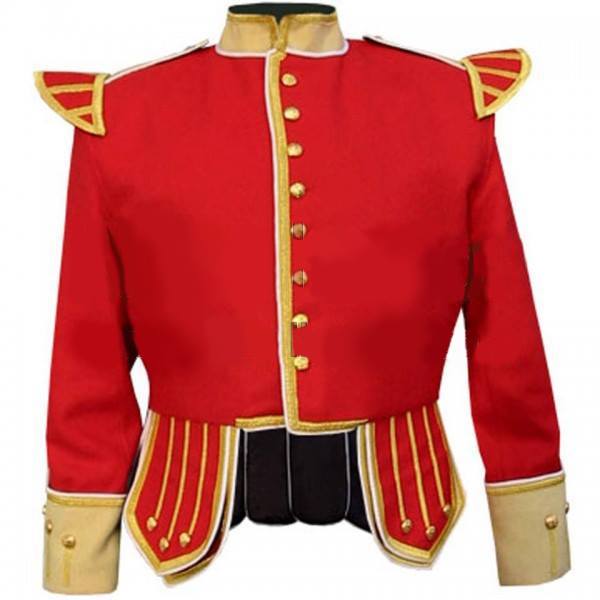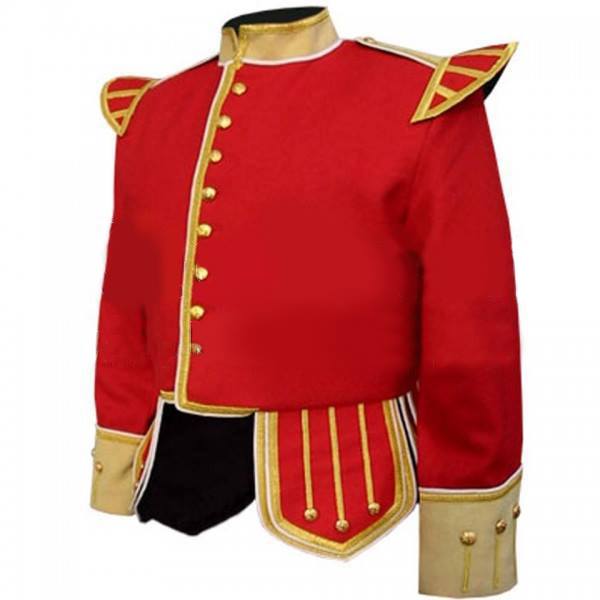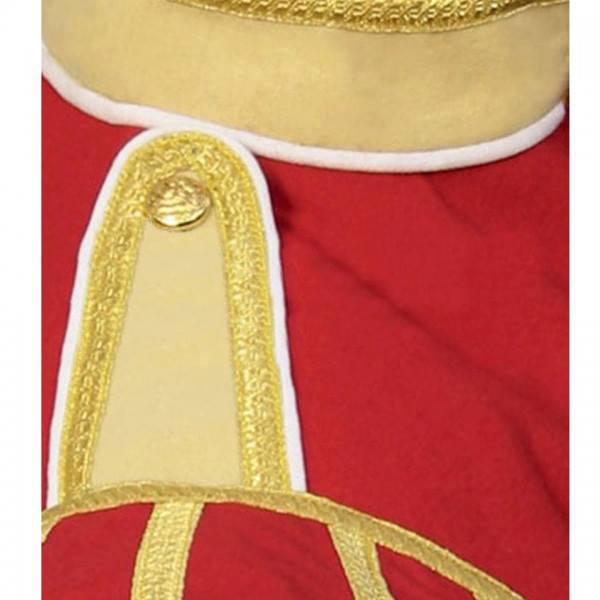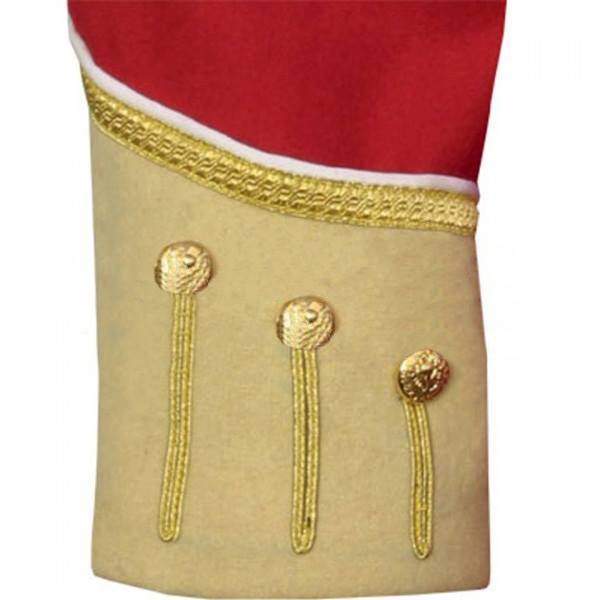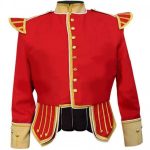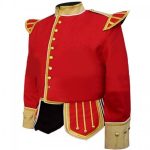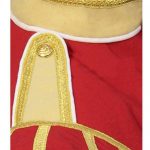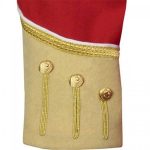 Red Buff Fancy Doublet Piper Kilt Jacket with Gold Trim
$160.00
Red Buff Fancy Doublet Piper Kilt Jacket is among the famous Doublet jacket we have. It is specially designed for drummers with a 100% professional look. It is purely a custom-made jacket that gives an amazing look to wearers. This jacket features fancy buff shoulders and Cuffs with Gold braiding which goes amazing with the jacket. The stylish Fancy shoulder shells have been used with Gold braiding representing the pure Scottish style with Fancy touch.
There is a detailed Gold braiding on the collars of 2 inches (normally) of the jacket along with Gold lining followed till the helm of the jacket. This Jacket features Golden button fastening which complements the Gold braiding of this jacket.
The material used for the jacket is custom and purely on the wish of the customer. The Gold buttons are used on the cuffs and helms for decorative purposes.
Features
Detailed Braided Collar, Shoulders, and Cuffs
Golden button fastening
The fabric used as Per the Choice of Customers
Buff Sleeves and Collars
Golden Lining
Stylish removable shoulder shells
Red Buff Fancy Doublet Piper Kilt Jacket with Gold Trim Design
Now, let's start talking about the design of this amazing jacket in great detail so that you guys can have a clear idea about it!
Front
The front of the Jacket is amazingly designed with a proper fancy touch. This jacket features button fastening and buttons are made up of Golden (On Choice). There is proper Golden lining on the front of the jacket complementing the Gold braid.
There are two Cloth padding given on the helm which represents the traditional Highland Jacket style. Each hanging padding has three vertical Gold lines with decorative buttons matching the front of the jacket and adores the overall beauty of it.
Collar, Shoulders, and Sleeves
Normally, we manufacture 2 Inches Golden buff collar although it is on the choice of customers as this is a custom jacket. The shoulders of this jacket are padded and there are braided straps used on it along with traditional style; moreover, there are stylish removable shoulder shells. The buff sleeves of the Jackets are long as per the requirement of the customers.On the Cuffs, there is round Golden braiding along with decorating buttons matching the front of the Jacket which adds to the beauty of this amazing jacket.