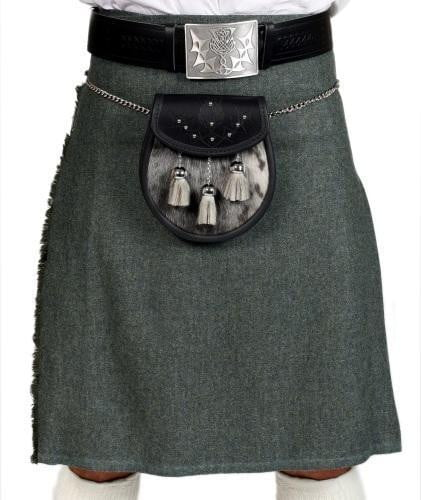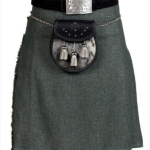 Italian Iron Tweed Kilt
$129.99
Italian Iron Tweed Kilt is very much popular among kilt wearers for day wear, weekend events, or casual occasions like Burns Supper or Scottish Country dance event. The Tweed kilts usually come in two styles – one is the classic tween fabric kilt which is made from the "estate tweed" or Harris tweed and the other is tartan tweed kilt.
The tartan tweed kilt is similar to the classic tweed; however, the fabric is woven as tartan. Overall, the tweed kilt looks very elegant and stylish on the wearer. Our Plain tweed kilt is made to measure which has tapered and fringed front apron, deep pleats, and a 3 buckle closure system. There are two belt loops which are 4 inches tall on the back of the kilt which helps you to wear the belt comfortably.
We would request you to measure the kilt perfectly as we won't be refunding it on account of the wrong measurements.
Italian Iron Tweed Kilt Specification
Premium quality plain tweed kilt.
Deep pleats.
Two belt loops that are 4″ tall.
Fringed front apron.
3 buckle-closure system.