This kilt is specially designed for Christmas and formal events, to attend a formal event this kilt is perfect, it contains both utility and tartan attributes, nobody will claim you to wearing a skirt its an original kilt. White front with wide apron as a traditional tartan kilt has depicts a real kilt look.
Features
Heavy cotton drill material
Side Stylish Leather closure
Back cargo pockets
Perfect fastening
Upper stylish Trim
Design
Now lets talk about the design of this White Christmas Plaid Kilt. I have talked about every aspect of this Kilt in great details.
Front
The front of this Christmas Kilt is covered with White Drilled cotton apron giving it pure traditional look. The edges on the front side are left unfinished so that pure traditional touch can be introduced.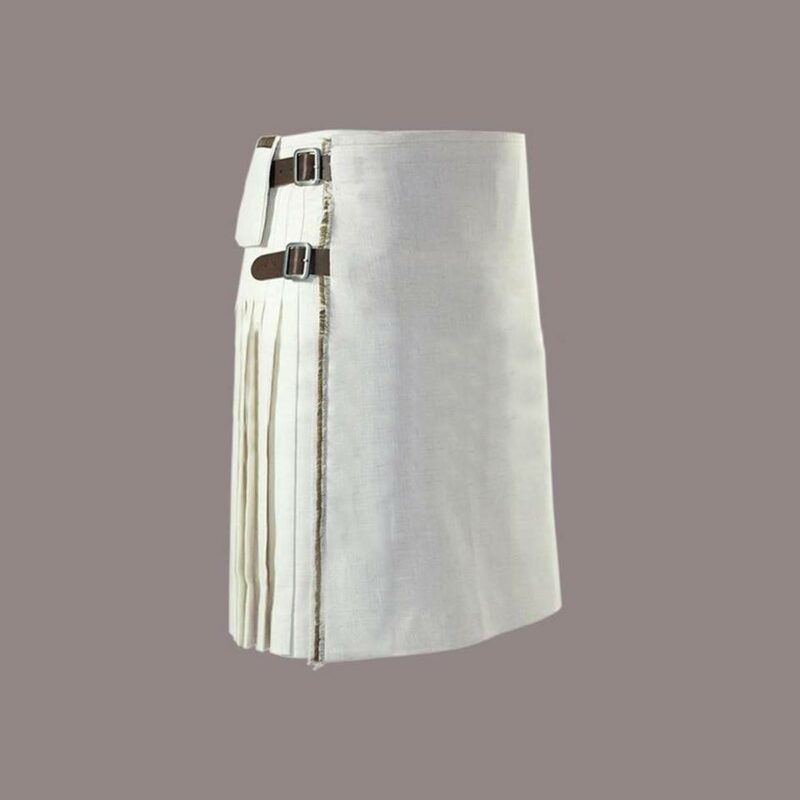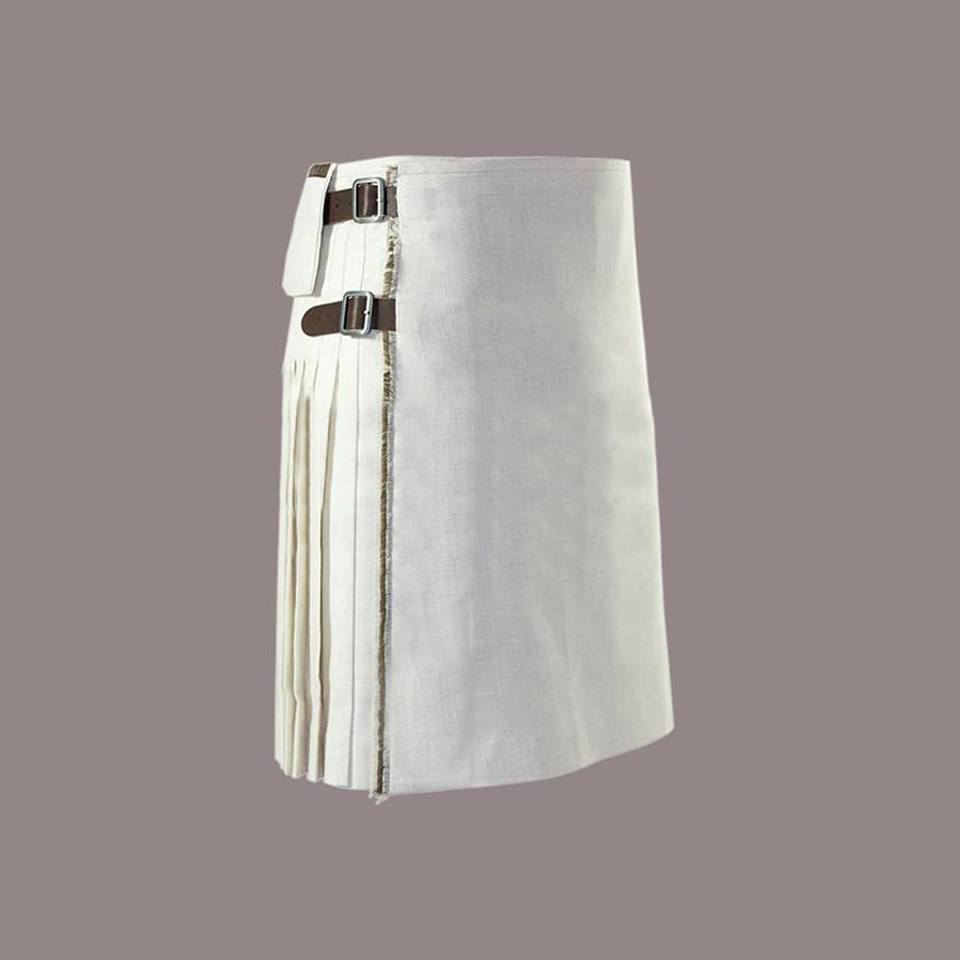 Pleats
The Pleats are sewn for full swing and deep inside. Normally, the depth of pleats are 2.5 inches; however, it is customizable as per the requirements of customers.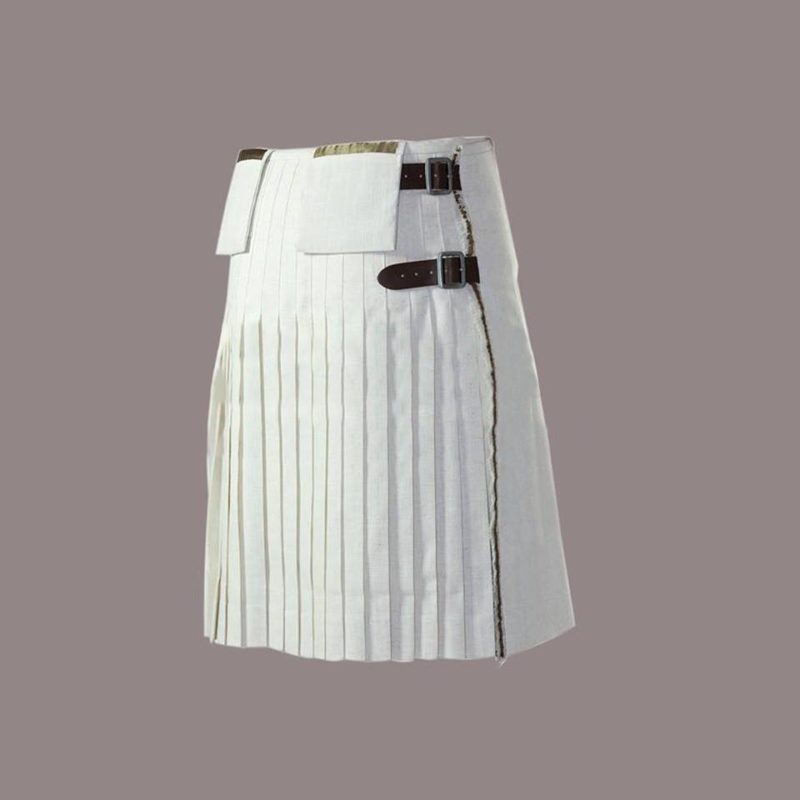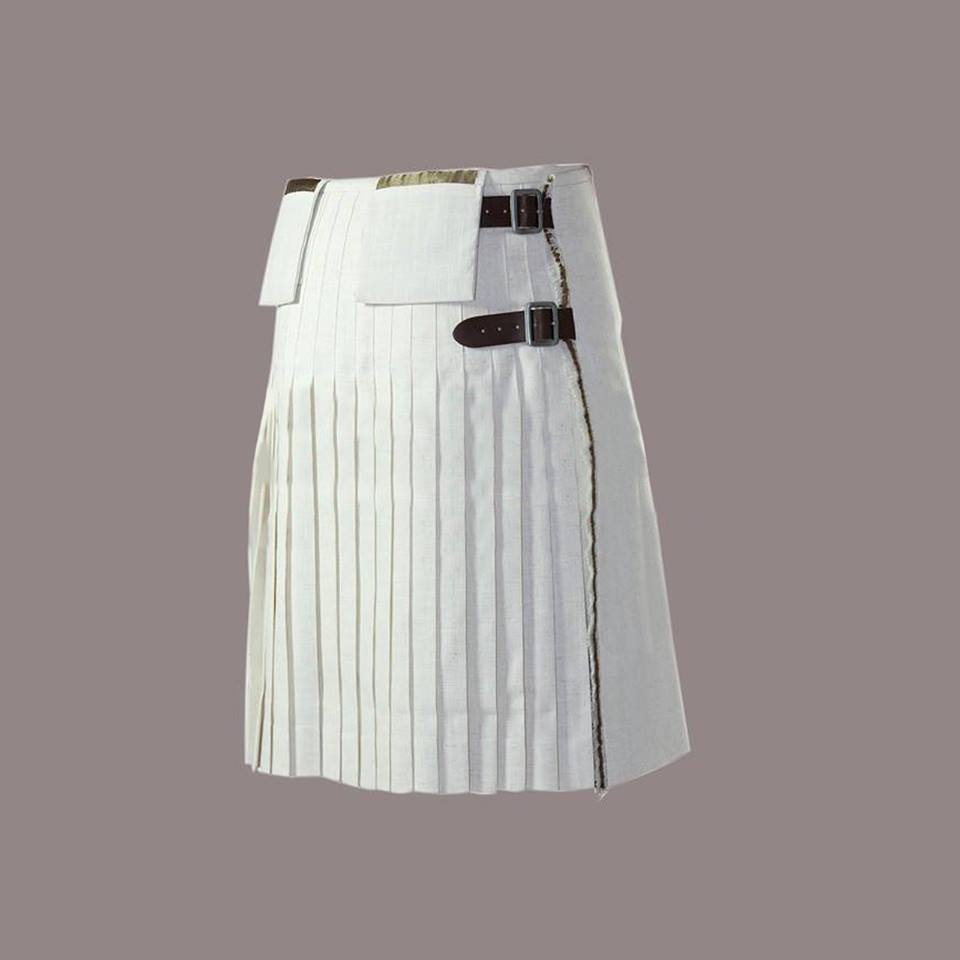 Leather Straps
There are two leather strap buckles used in this kilt which is completely rust-free for better fitting and stylish looks. These leather straps are given for best-adjustment.