This is new stylish style pleated convertible Bluf Leather Scottish Kilt. This leather kilt is a classically styled kilt which has the same structure as the original kilts and the same length which stops just across the knee (although as per customer's choice).
It has a fantastic and elegant look. To put the leather kilt on is easy as it is a wrap around that fastens with two studs and two buckles on one side. The new feature that has been incorporated in this kilt is the reversible front flap.
The front flap is made with different colors on each side. The flap can be reversed to form a black kilt with red pockets flaps or black and red contrast kilt with front panel and pocket flap in red.
Features
Convertible Scottish Kilt
Fantastic and elegant look
Two studs and two buckles on one side
Two Colors Flap
Made up of Genuine Leather
Design
Now lets talk about the design of this White Christmas Plaid Kilt. I have talked about every aspect of this Kilt in great details so lets head to the designs.
Front
The Front Apron is made up of red Leather adding to the beauty of this kilt. The front apron fall straight till the bottom and hangs on its position as it is made up of pure leather.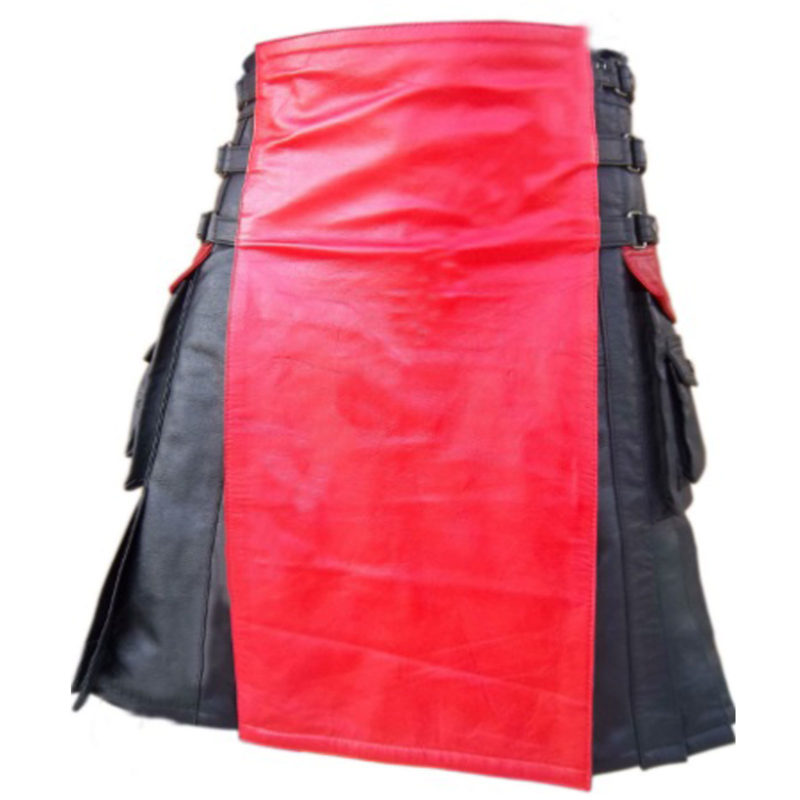 Pockets
There are two Flap pockets on either side of the kilt. Each Flap pocket one small flap pocket on it for storing small stuffs. The Flap of the pocket is made up of red leather which complements to the front apron of the kilt.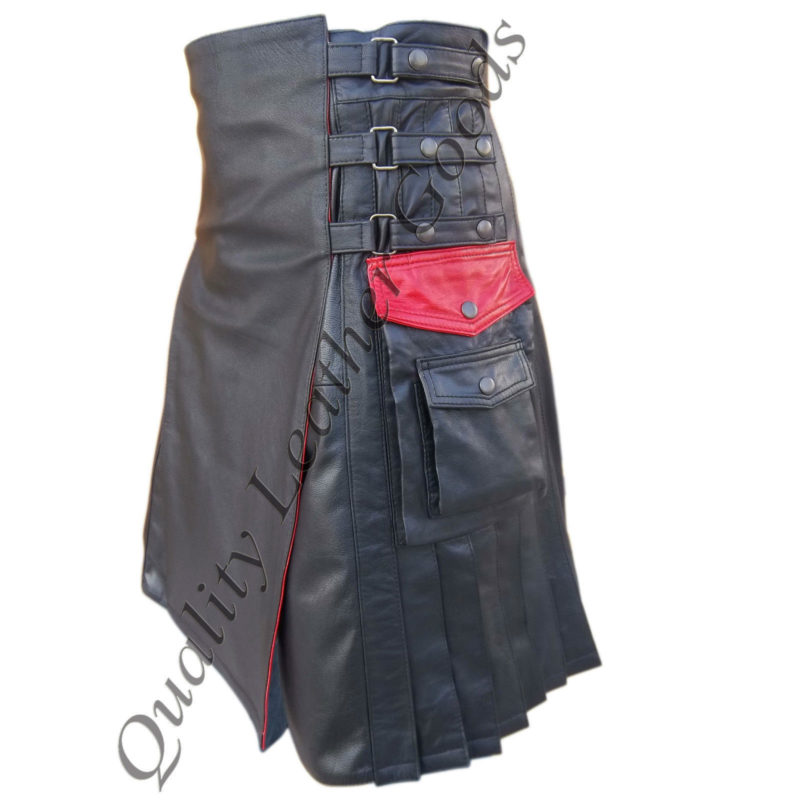 Straps
There are three leather straps used on each side of the kilt.The Leather straps are connected with chrome holders to make it look Gladiator Leather kilt. Each strap has two decorative buttons.