Grey Scottish Utility Sports Kilt whose all pleats are sewn for a full swing. There are 2 flap pockets with antique metal buttons and fittings. There is one Antique metal buckle. This kilt is easy to maintain, affordable and durable which is suitable for almost all sizes.
Features
Utility Sports Kilt
2 flap pockets with antique metal buttons
One Antique metal buckle
Easy to maintain, affordable and durable
Grey Utility Kilt Design
Now lets talk about the design of this Gray stylish Utility kilt for you. I have explained each aspect of this kilt in great detail so that you can build a picture of this kilt in your mind.
Front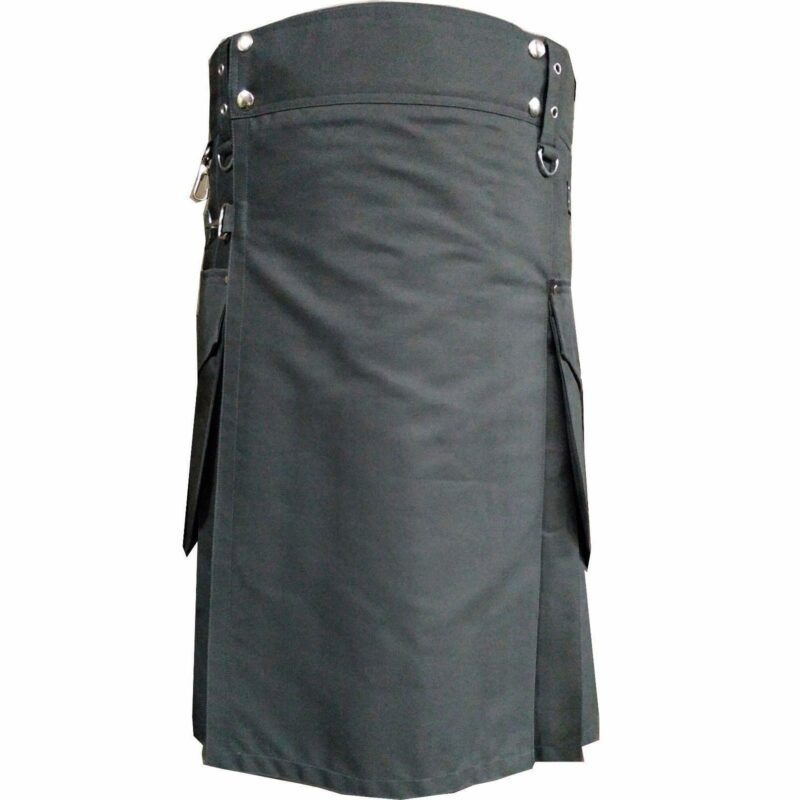 The front side of the kilt is plain with decorative buttons which fits completely on your body. It hangs completely straight on your body and does not get crumble while you wear it. There are also two decorated buttons used on the belt area.
Sides
Now lets talk about Sides, there are two flap pockets on each side of this kilt. Two decorative buttons are used on each flap of the pocket.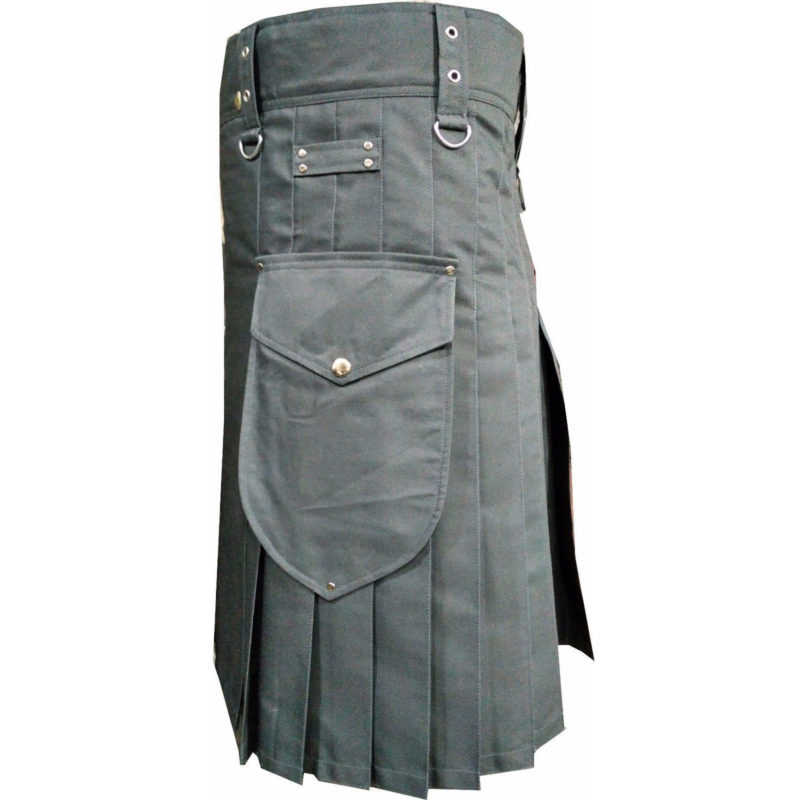 Moreover, there is a small patch of cloth used for decorative purpose only. The belt holders have two chrome holes which looks stylish utility kilt along with decorative hooks.
Pleats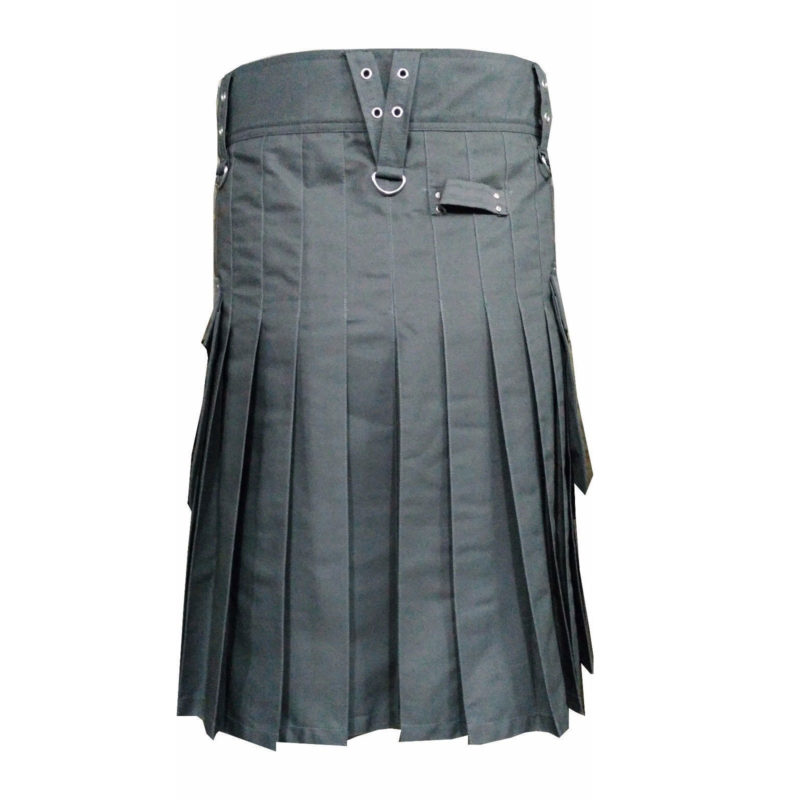 The Pleats are sewn for full swing and deep inside. Normally, the depth of pleats are 2.5 inches; however, it is customizable as per the requirements of customers. On the back there is also a strap on back side for decorative purpose.