Modern Gothic Fashion Adjustable Detachable Pocket Prime New Kilt is a Kilt which is of Gothic style. It is fancy and very stylish kilt with many chains hooked, chrome buckles and buttons. On the back there is a detectable pocket which is stick with hooks.
It has the soul of Goth fashion lovers and perfectly designed for Goth lover. This Gothic Kilt is specially designed for Goth clothing lovers and it will perfectly go with the style of Goth clothing fans.
Features
Gothic Style Kilt
Chrome Buckles and Buttons
Detachable Pocket
Drilled Cotton 12 Oz
Design
Now lets talk about the design of this Goth kilt. So without taking your more time let me take you straight to the design of this kilt.
Front
The front side of this kilt is too loud and have a Gothic theme. There is a long dual chain hooked in the belt holders. There is a hook which hooked in the belt holder for clipping your keys or card.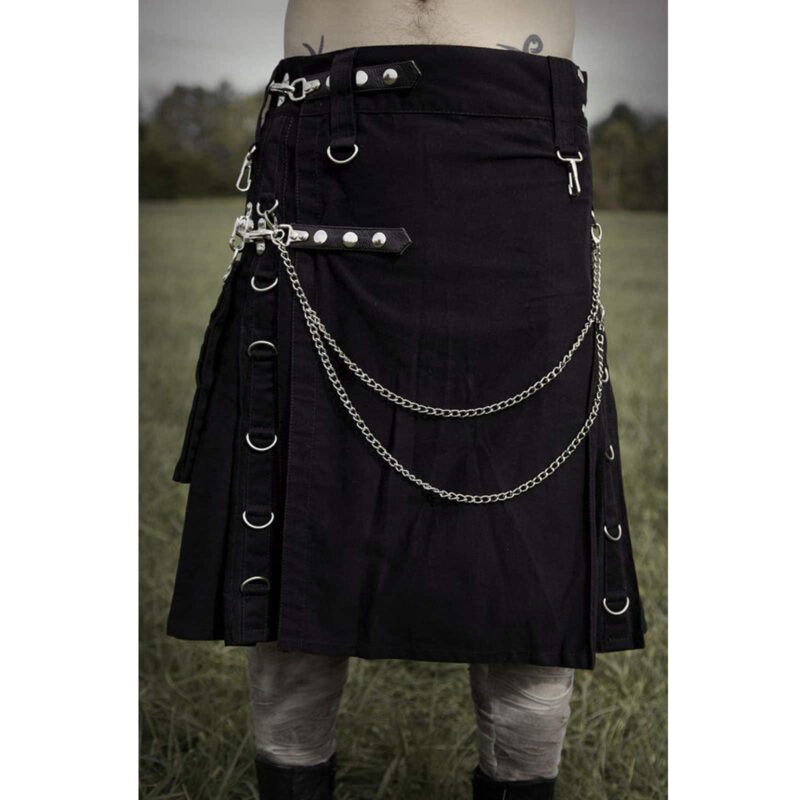 On the both edges, there is a line of small hooks from top to bottom. On the right side, there is a leather strap with 3 chrome decorative button on it which is used to hook the back pocket which is detachable by removing the hook. Apparently, the kilt look really amazing and appealing.
Back
The back side perfectly complement the front side and is equally loud and stylish. There is a detachable pocket on the back side which is hooked with shinny chrome hooks. There are also hooks used in the belt holders to make it look stylish.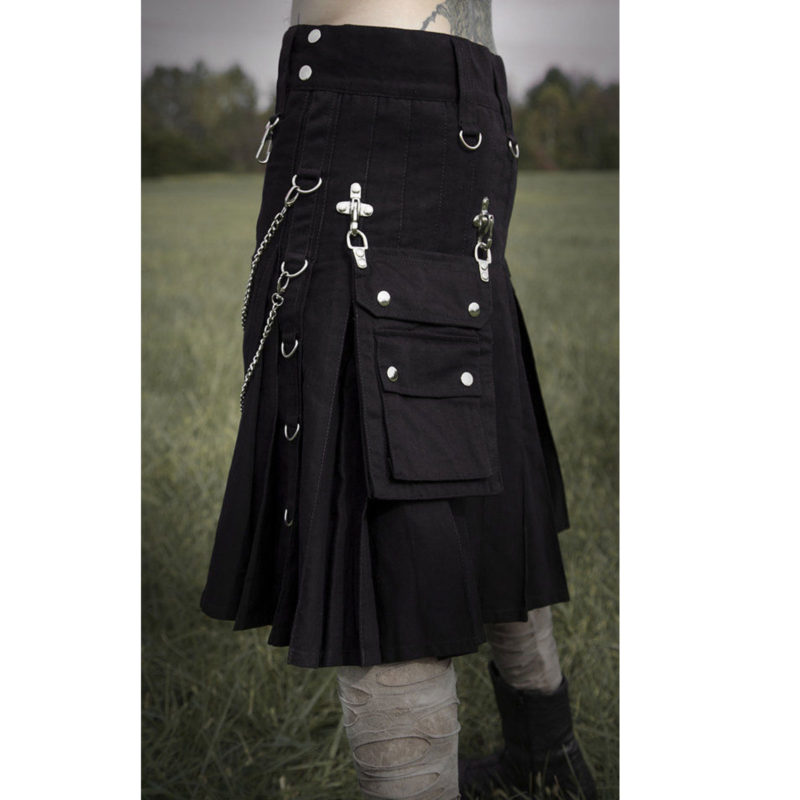 Pleats
Now lets talk about the pleats on this kilt. The pleats are deep sewn down which is approximately 2.5 inches depth; however, the dept of pleats are fully customizable as per the choice of our customer.