Black Padded Leather Jacket with Zipper Pockets made up of 100% genuine sheep leather (cow hide or buffalo), It features zipper closure with leather straps. There are six pockets on the jacket; 2 zipper pocket, 2 slide slit pockets with zipper, and 2 internal pockets. On the shoulders and sleeves, it has amazing and stylish padding which seems perfect for biker racers.
This jacket features dual stitching for better durability and amazing comfort level. The jacket has small collar which works perfectly with this jacket. The sleeve of the jacket has zipper for better adjustment and wearing experience.
Features
Genuine Sheep Leather (Cow hide and Buffalo on Choice)
Zipper Fastening
6 Pockets; 2 zipper, 2 side slit and 2 internal pockets
Stylish Padding on Shoulders and Sleeves
Dual Stitching
Stud closure
Designs
Now lets talk about the design of this leather so now without taking your more jacket let me take you to the designing.
Front
The front of the jacket is amazingly designed and stitched. There are six pockets, 2 zipper closure pockets, 2 slit pockets with zipper, and 2 internal pockets. There are dual stitching for better durability. The jacket features zipper closure. The shoulders of the jackets are amazingly padded. There is a high quality lining on the entire jacket.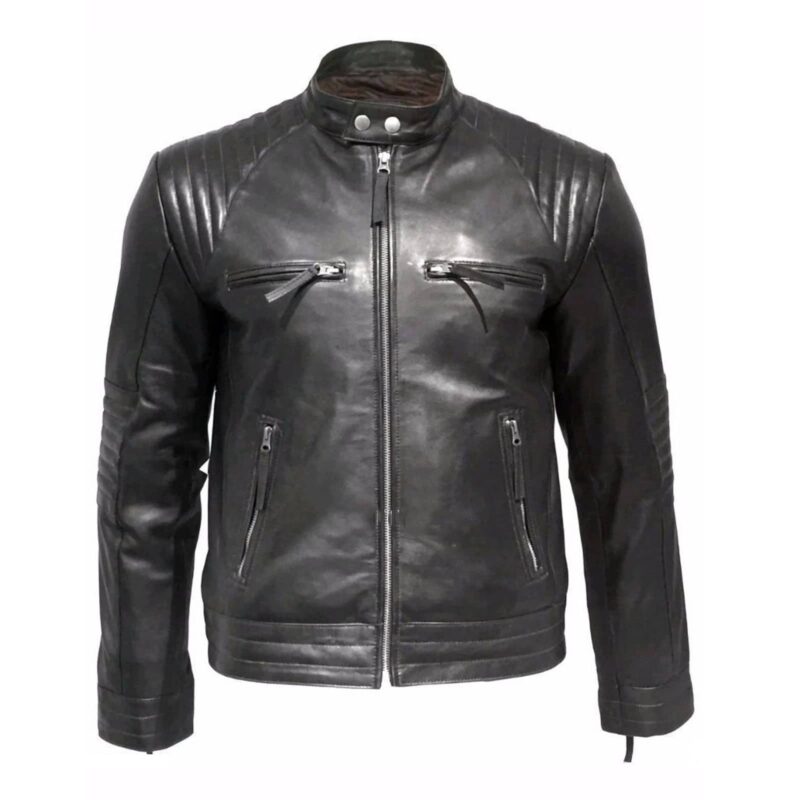 Collars and Sleeves
The jacket has amazing designed collars which is small and followed by zipper which is used for closure along with snap closure. The jacket has long designer sleeves with zipper for better adjustment. There is amazing lining on the back for better durability and style.