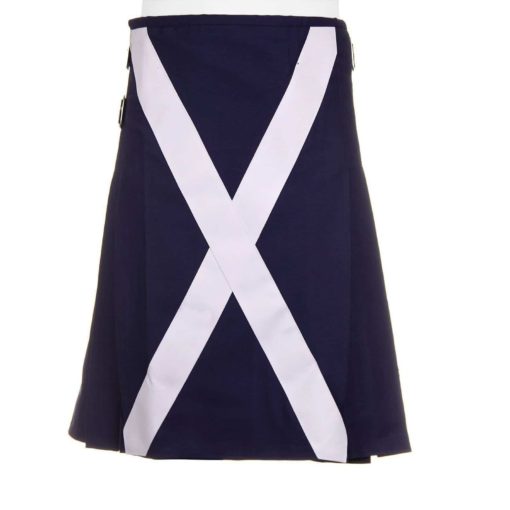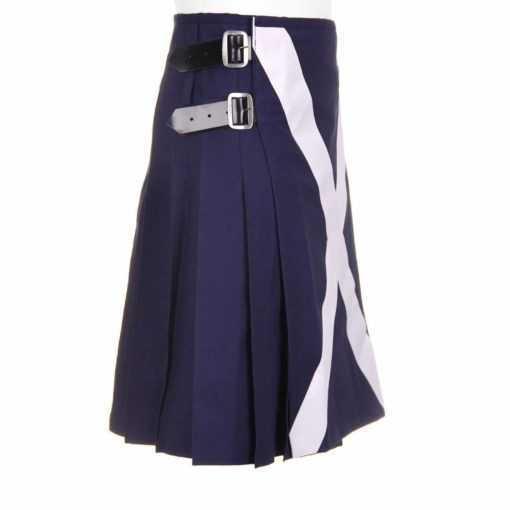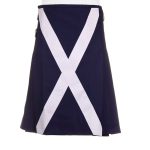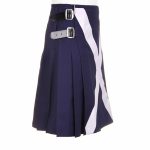 Scottish National Flag Kilt
$150.00
Description
Scottish Flag Kilt is made of blue cotton. This Kilt has two attractive hardware material specially buckles all of which are of brass material It is especially manufactured for Active Men Adult. This Kilt can be used used as casual wear.
Features
Scottish Flag Kilt
Blue Cotton
Two attractive hardware material
Stylish Buckles
Scottish National Flag Kilt Design
Now lets talk about the design of this Deluxe Utility kilt for you. I have explained each aspect of this kilt in great detail so that you can build a picture of this kilt in your mind.
Front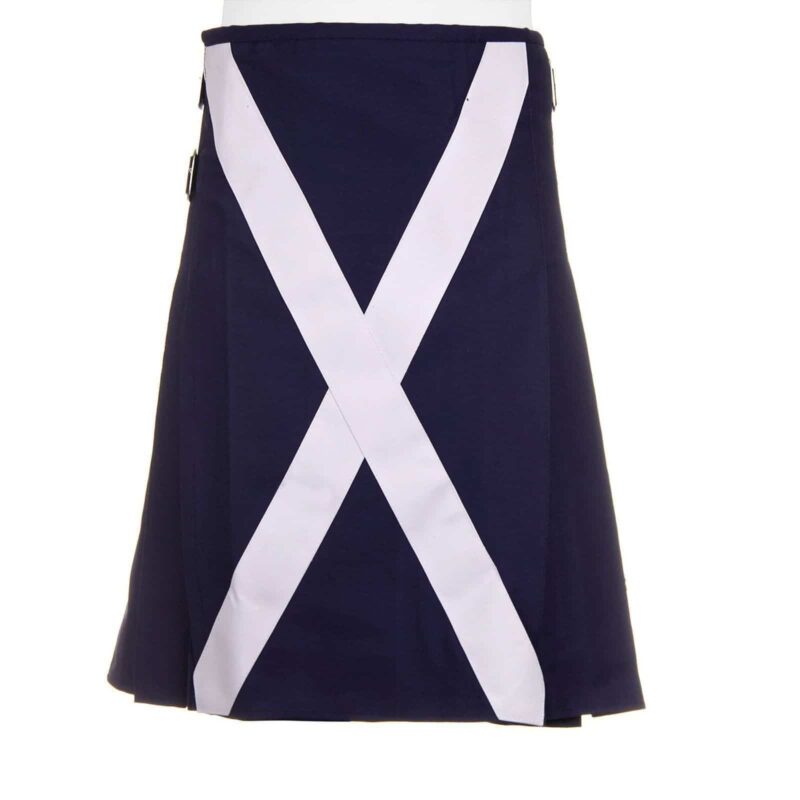 The front side of the kilt is plain with Scottish flag design and the flag design hangs fully straight while wearing this kilt on. There are two while crosses on the front side representing the Scottish flag.
Buckles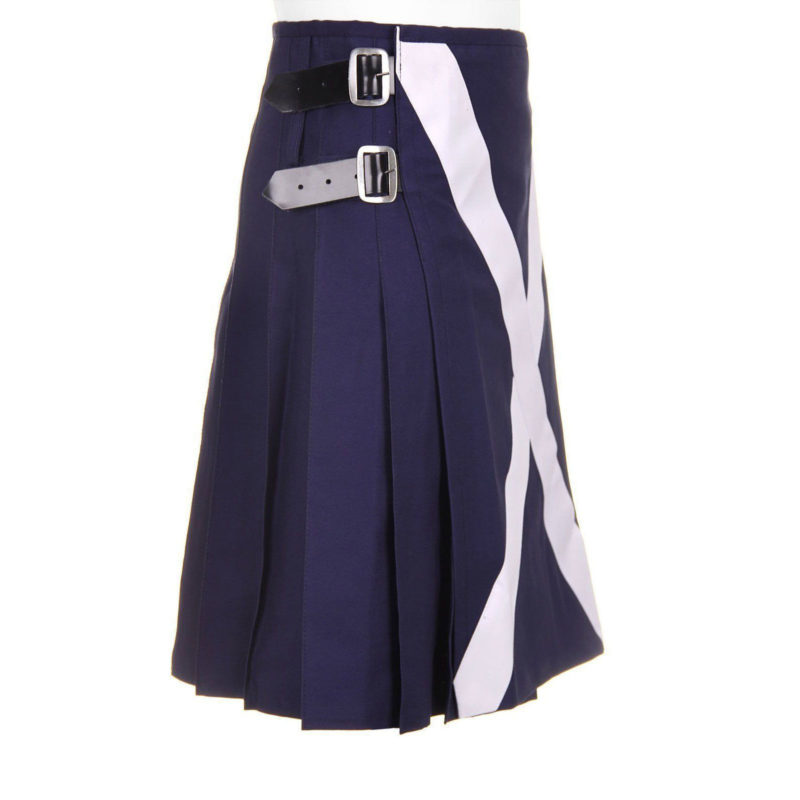 There are two Buckles on the side of this Kilt with 100% genuine leather straps which are used for best adjustment. These buckles are 100% rust-free and does not fade away with time.
Pleats
Now lets talk about the pleats on this kilt. The pleats are deep sewn down which is approximately 2.5 inches depth; however, the dept of pleats are fully customizable as per the choice of our customer.